Robert Pattinson Just Might Buy Something From You Off Craigslist — VIDEO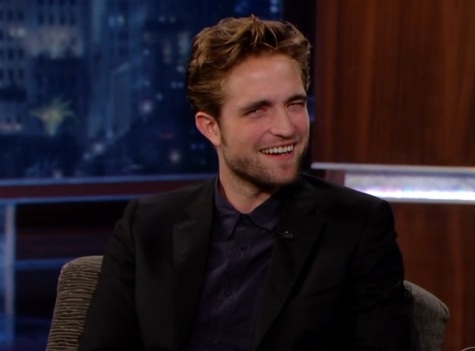 You can find just about anything on Craigslist: apartments, roommates who may or may not kill you, cleaning services, dog walkers, "casual encounters", collectibles, Robert Pattinson impersonators (probably), and Robert Pattinson himself. Well, maybe. 
During a visit to
Jimmy Kimmel Live!
, which was mercifully free of any uncomfortable or forced
Kristen Stewart
scandal/breakup chatter, the 26-year-old
Cosmopolis
star revealed that he has purchased all of his cars off Craigslist, including a sweet, sweet 2001 Silverado which he tried to
haggle down
from the previous owner. "I buy everything off Craigslist!" the actor boasted, later adding, "I'm just incredibly cheap," which still somehow came off as endearing and not sketchy or strange. (Never underestimate the appeal of this Pattinson fellow.) 
Pattinson, who always comes off as sort of goofy during interviews, seemed as loose and happy as fans have seen him over the past few weeks, likely because host
Jimmy Kimmel
 let him riff about weird topics like his ongoing "homelessness," his accidental foray into a "dogging spot" (don't Google that, kids), and his prostate exam scene in the trippy, very un-
Twilight
 feature 
Cosmopolis
. No Stewart chat whatsoever allowed this to turn into one of Pattinson's best, most likable interviews to date. There's a reason why Kimmel is getting
bumped to the big time
.
You can watch his entire appearance — which includes his Craigslist anecdote and a Skype chat with four college girls, one of whom appears to be a Lea Michele impersonator — in the videos below. 
Do you agree that the lack of Kristen Stewart discussion made for one of Robert Pattinson's best interviews of late? Or did you tune in simply to be served some awkward dish? Tell us in the comments or missed connections section! 
[Photo Credit: ABC]