Robert Wayne Birch, Elton John's Bassist, Found Dead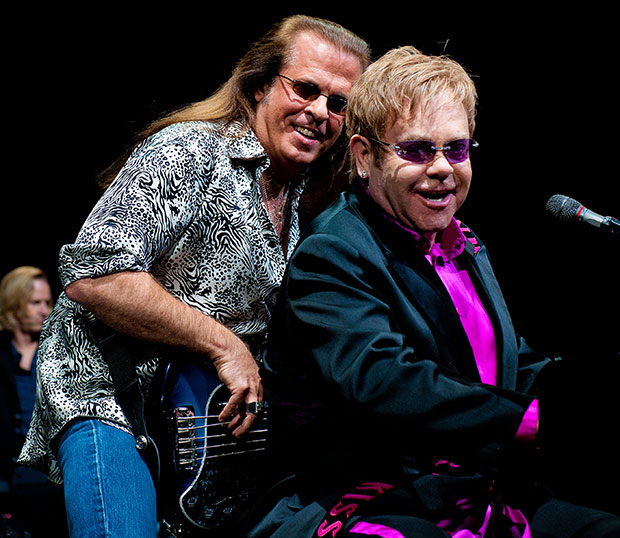 Musician Robert Wayne Birch, who recorded and toured with Elton John for decades, has been found dead in the Los Angeles area from an apparently self-inflicted gunshot wound to the head in the early hours of Wednesday.
Reuters reports that Los Angeles County Assistant Coroner Chief Ed Winter said Birch's body was found in the San Fernando Valley of Los Angeles a little after 1:00 AM PT. Winter said the case is "being investigated as a suicide."
According to TMZ, there were no apparent signs of drug use and no suicide note was found.
Birch, who was 56 at the time of his death, began touring with Elton John in the 1990s, playing both bass and saxophone. While he spent most of the last 20 years working with John, he also played with musical greats such as B.B. King, Tina Turner, Stevie Wonder, and Eric Clapton.
[Photo Credit: Getty Images]
More:
Elton John Slams Madonna: "She Looks Like a F***ing Fairground Stripper"