Robsten May Be Over: Who Should Robert Pattinson Date Next?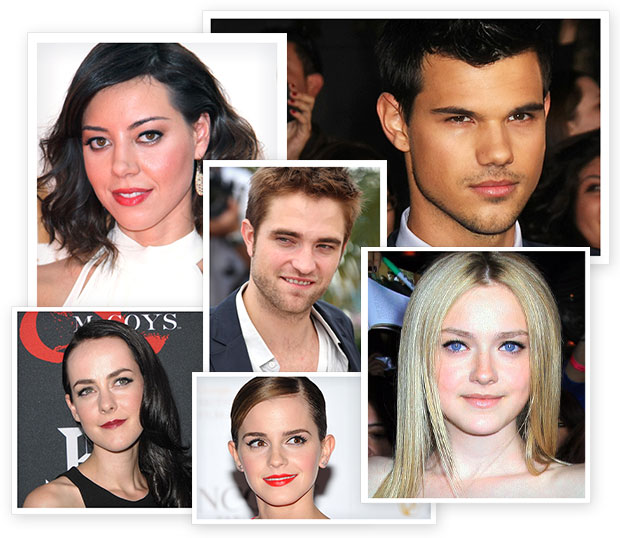 Things are a bit shaky in the land of
Robert Pattinson
and
Kristen Stewart
's vampiric fairytale romance, what with Stewart's
headline-grabbing affair with a 41-year-old married man
and all, so we thought we'd set Pattinson up. You, know, just in case things don't work out. If worse comes to worst and it turns out Pattinson and Stewart are done for good, here are our top five picks for Pattinson's next great relationship. 
Watson starred alongside Pattinson in Harry Potter and the Goblet of Fire (back when Pattinson was known as dreamy Cedric Diggory and Edward Cullen was but a wisp of an idea in Stephenie Meyer's mind) so these two already know one another. It can't be too hard for Pattinson to get her number. Watson's impish charm would be the perfect anecdote to Stewart's overall life-makes-me-uncomfortable outlook and — bonus! — she has much better posture. The icing on the cake of this adorable coupling is that the two would still be able to whisper sweet fantasy nothings and magical spells to one another as they fall asleep each night. 
With her lank dark hair and porcelain complexion, Malone shares Stewart's Victorian Era beauty, which we already know Pattinson likes. Plus, she just nabbed a spot in Catching Fire, which means she's about to understand all the craziness that goes along with being a part of a franchise. If Malone and Pattinson got together, he would be able to hold her hand and support her through all those scary red carpets and Comic-Con panels.
Parks and Recreation's Aubrey Plaza has perfected the brooding scowl; dare we say it, she's even better at it than Stewart. Behind Plaza's sourpuss expression, however, is a lovely sardonic wit, whereas Stewart's pout holds only darkness and shadows. Plaza could reintroduce humor to Pattinson's life, something he'll surely be needing when this drama all blows over. 
Okay, she's only 18, but in Fanning years that's like 45. Fanning and Pattinson met while filming The Twilight Saga: New Moon, so there's a good chance she'll already be in his rolodex. Fanning could bring a freshness and brightness to Pattinson's life, and we think it's high time he date a blonde. 
Just … think on it.  
[Photo Credit: WENN.com]