Rodney King's Death Report: Drugs Were Taken Before the 'Accidental Drowning'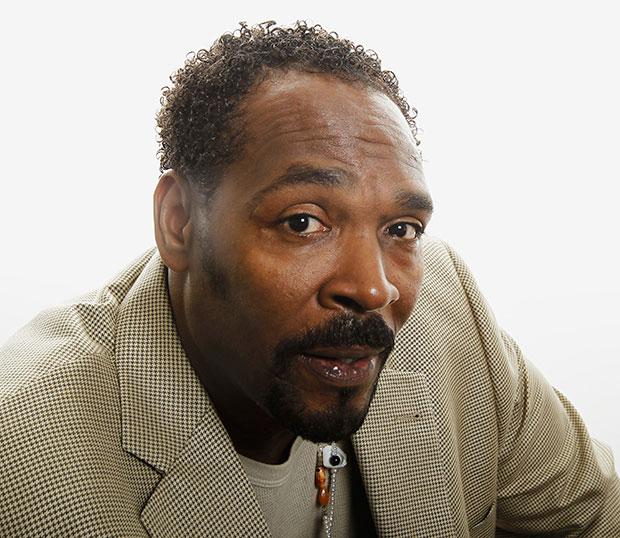 The coroner's report for the death of Rodney King, who was found in his pool on June 17 at the age of 47, has been released. While King's death was the result of accidental drowning, according to the San Bernardino County Coroner's official report, alcohol, cocaine, marijuana, and PCP were all found in his system and considered contributing factors to his death, CNN reports.
The Los Angeles Times quotes the coroner's report as saying, "He was in a state of drug- and alcohol-induced delirium at the time of the terminal event and either fell or jumped into the swimming pool…There is nothing in the history or autopsy examination to suggest suicide or homicide, and the manner of death is therefore judged to be an accident."
King, who appeared on VH1's Celebrity Rehab with Dr. Drew in 2008, has a history of struggling with drugs and alcohol. While King maintained a period of sobriety, the coroner's report confirms that he was using again at the time of his death. 
King was thrust into the media's spotlight in 1991 when he was the subject of police brutality. King's beating by the LAPD was captured on videotape, leading to the arrests of four police officers. When three of these officers were acquitted and the jury failed to reach a verdict for the fourth, Los Angeles erupted in riots. In the 1992 Los Angeles riots (triggered by King's arrest and beating), 53 people were killed and over 2,000 injured.
[Photo Credit: Matt Sayles/AP Images]
More:
Rodney King Joins List of 'Celeb Rehab' Deaths: Did Stars Get the Treatment they Needed?