Howard Stern, President Barack Obama, Steven Spielberg, Judd Apatow Pay Tribute to Roger Ebert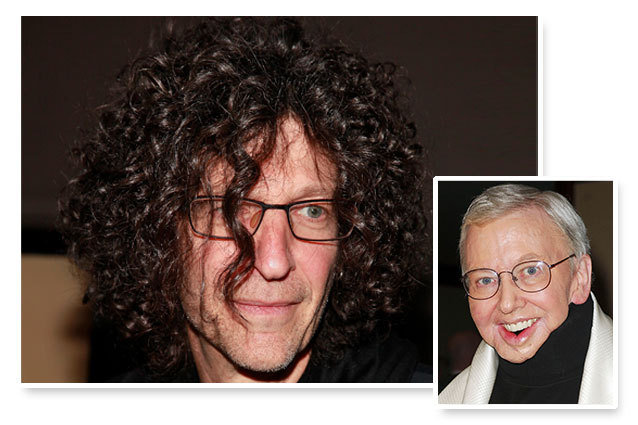 The world grieves Thursday in the wake of the passing of legendary film critic Roger Ebert. In the immediate moments following the Chicago Sun-Times' announcement of the heavy news, the social media stratosphere erupted in kind words, fond memories, and loving tributes to the irreplaceable and unforgettable man. 
But while admirers far and near express their heartfelt remorse and share the connection they feel to Ebert and his words, those who knew him personally are of course profoundly saddened by the news. 
RELATED: Celebrities Pay Tribute to Roger Ebert on Twitter
Friend and colleague Howard Stern tells Hollywood.com:
"Words cannot express how deeply saddened I am by the passing of one of my favorite people in the world, Roger Ebert. I shared so many wonderful broadcast moments with this incredible man. What a mind. He was knowledgeable and opinionated about every subject I threw at him. His wit, charm, and brilliance were unequaled. I will miss him."
RELATED: The Many Loving Parodies of Roger Ebert
President Barack Obama offered kind words for the fellow Chicagoan on behalf of himself and Michelle:
"Michelle and I are saddened to hear about the passing of Roger Ebert. For a generation of Americans – and especially Chicagoans – Roger was the movies. When he didn't like a film, he was honest; when he did, he was effusive — capturing the unique power of the movies to take us somewhere magical. Even amidst his own battles with cancer, Roger was as productive as he was resilient — continuing to share his passion and perspective with the world. The movies won't be the same without Roger, and our thoughts and prayers are with Chaz and the rest of the Ebert family."
Friend and colleague Judd Apatow tells Hollywood.com:
"Roger Ebert's courage, compassion, wit and love of film will inspire me always.  This is a very sad day."
Steven Spielberg said in a statement:
"Roger loved movies. They were his life. His reviews went far deeper than simply thumbs up or thumbs down. He wrote with passion through a real knowledge of film and film history, and in doing so, helped many movies find their audiences. Along with Gene Shalit, Joel Siegel, and of course Gene Siskel, Roger put television criticism on the map. Roger's passing is virtually the end of an era and now the balcony is closed forever."
[Photo Credit: Charles Eshelman/FilmMagic; Apega/Wenn]
---
From Our Partners:


40 Most Revealing See-Through Red Carpet Looks (Vh1)


33 Child Stars: Where Are They Now? (Celebuzz)