EXCLUSIVE: Rose McIver Talks 'Once Upon A Time' and More!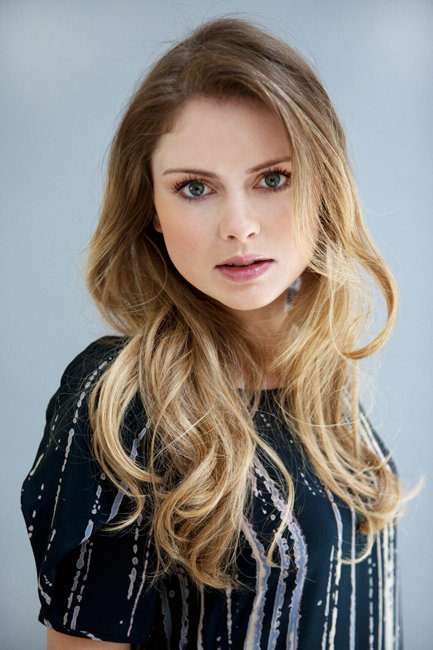 David Shields
Once upon a time in a far away land there was a beautiful girl named Rose… and she has now made it to Hollywood for everyone to know! Hailing from New Zealand, Rose McIver is just as sweet as she looks, and incredibly hard working, beginning her career at the age of 3. It's no surprise we love her so much!
How has it been playing Tinkerbell on Once Upon A Time? Can you share any stories from the set?
I have been having so much fun working on this project. I get to fly around in a harness and play a wonderful icon. I am very aware of how lucky I am to have that chance. On set we have such a great group of people who are professional and still know how to have fun, we have had a couple of freezing cold night shoots where we all sit huddled around heaters in a tent on set and it feels like a school camp.
How is it working with Michael Sheen and Lizzy Caplan on Masters Of Sex? Are there are a lot of laughs on the set?
Lizzy and Michael are both fantastic in this show. They compliment each other incredibly well and are backed up by so many brilliant cast mates. Allison Janney has been an absolute pleasure to work with, definitely a big inspiration to me.
What can you tell us about Charlotte from Brightest Star?
Charlotte is an artist, with strong creative tendencies who adjusts to a different world and mindset. She has a drive and ambition that can be both constructive and limiting. She was raised by very high achieving parents and definitely feels a need to mirror that behavior. She is strong willed and caring.
You've been working since you were a child, at the age of 3. How was it growing up with that kind of success?
It never really felt like work. I would partake in projects on weekends or in school holidays, it felt more like an extra curricular activity to me. Instead of playing soccer I would go to set. I am so grateful that my parents wanted me to stay in school, I love that I still made it to my school balls and graduated with my classmates.
How different do you find Los Angeles from New Zealand?
Los Angeles is an incredible city. There is so much opportunity and work potential and you can find so much within a couple of hours drive of the city itself. I really enjoy it, but New Zealand is still very much my home. My family and my oldest friends all live there. There is such a beautiful focus on family and lifestyle and living on the coast there, the summer's cannot be beat.
You've been working so much lately, is there anything else we can expect from you in the near future?
I'm looking in to what is next for me at the moment. I am still working on Once Upon a Time so haven't really decided where I am headed next but there are a few exciting projects that may be in the pipeline so as soon as I know something definite, I will be able to throw my energy into those!