Run, Suri! Tom Cruise's Daughter Does His Famous Movie Sprint — PIC
When he's not dangling from buildings or jumping off motorcycles in his movies, Tom Cruise runs. A lot. And with awesome robot hands.
In fact, there's been a long-standing belief among fans that he runs in every movie he's ever been in (an overstatement, but it's close).
And yesterday, his daughter Suri Cruise proved that the apple doesn't fall far from the treadmill.
Spending the day with mom 
Katie Holmes
 in New York City on June 14, the 6-year-old broke free from Holmes' grasp and did a sprint worthy of the next 
Mission Impossible
 movie.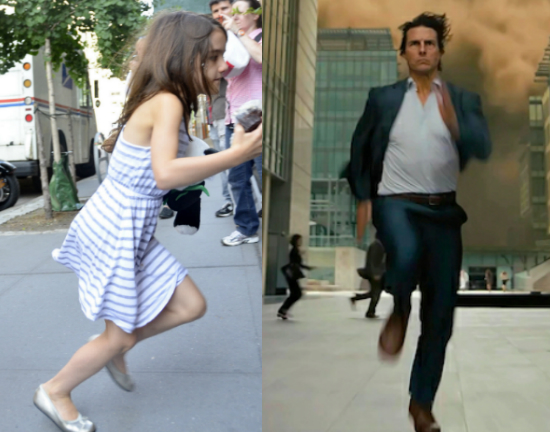 Pretty good. Especially in fancy ballet flats. But she still has time to practice her stride — below, a video training manual from dad: