This Video of the Russian Meteor Will Scare the Bejesus Out of You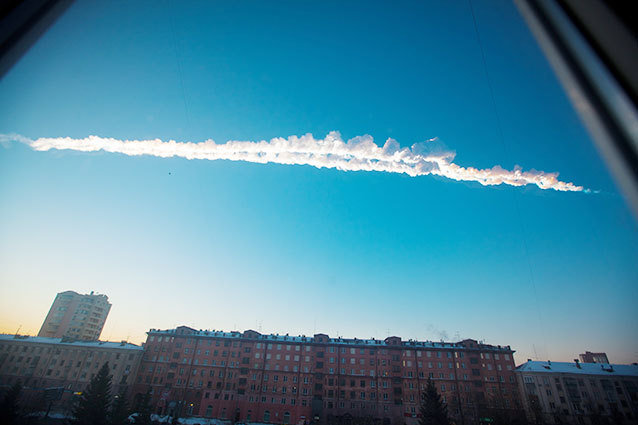 We all knew the '90s were back — but, apparently, now in the worst way ever. Whereas we spent the mid-'90s watching foreign objects crash into Earth on the big screen in films like Deep Impact and Armageddon, now we're seeing it happen right in front of our eyes.
On Friday, a meteor crashed into Russia's Urals region, injuring hundreds after sending shock waves through the city. About 270 buildings sustained damage after the meteor hit.
Scientists say the meteor is disconnected from the 45-meter long asteroid set to come within 17,100 miles of Earth Friday. 
Not only did Russia's meteor leave a path of destruction, but it also left behind some of the most frightening footage we've seen since Hollywood put asteroids and comets on the big screen. Watch it below, and wonder if we all celebrated the passing of 2012 a bit too soon.
RELATED: 11 Necessary Friends for the End of the World
[Image Credit: Chelyabinsk.ru/AP Photo] 
---
From Our Partners:

'SI's 25 Sexiest Swimsuit Covers of All Time (Vh1)

Pregnant Kate Middleton Bikini Pics Spark Palace Anger (Celebuzz)