Young Ryan Gosling Gives A Tour of His Canadian Hometown — VIDEO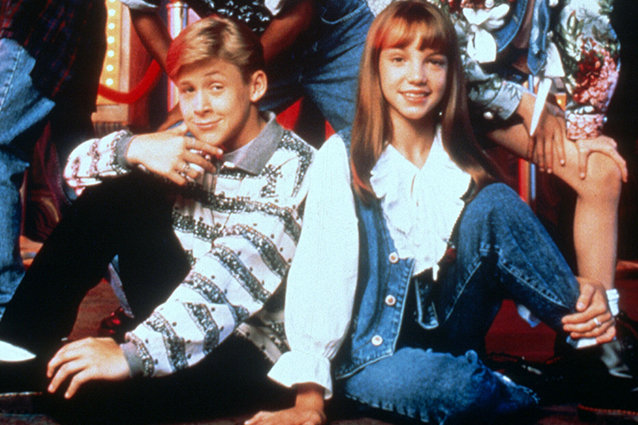 We think it's safe to say that everyone — men and women alike — fell in love with Ryan Gosling in 2004, when he appeared in the overly-sappy, but oh so good romantic film, The Notebook. But the Canadian actor had been on people's radar since 1993 when he starred on The Mickey Mouse Club, along with Justin Timberlake, Britney Spears and Christina Aguilera.  
It was then when the adorable — but young, as we have to keep reminding ourselves — Gosling shot a clip for the MMC, where he took viewers to his hometown of Cornwall, Ontario. The place where there is "lots of free corn all over the place." How we never knew about this place, we'll never know.
RELATED: Russell Crowe is A Big Ryan Gosling Fan
In the above video, the excited teenager — who can be seen with his baseball cap attached to his belt loop — introduces his dog, Smidgen, and his favorite sport. Something called hockey. Yeah, we weren't familiar with it either. Apparently he likes it because, as he puts it, "It's really cool. Cause you can like do all this stuff and put it in the net and stuff like that. And I love that about hockey." Though a part of us thinks he'd get kicked out of Canada if he didn't say that!
He ends the clip by saying "come visit me," but we're pretty sure our restraining order says we have to stay at least 200 feet away from him at all times. Hey, you've seen The Notebook. Check out the video and tell us in the comments section below if you can you blame us.
Follow Lisa On Twitter @LisaCostantini
[Photo Credit: Wenn]
---
You Might Also Like:


Topanga's Revealing Lingerie Shoot: Hello '90s!


Stars Who Have Lost Roles For Being Too Hot (Celebuzz)