NOOOOOOO: Ryan Gosling is Taking a Break from Acting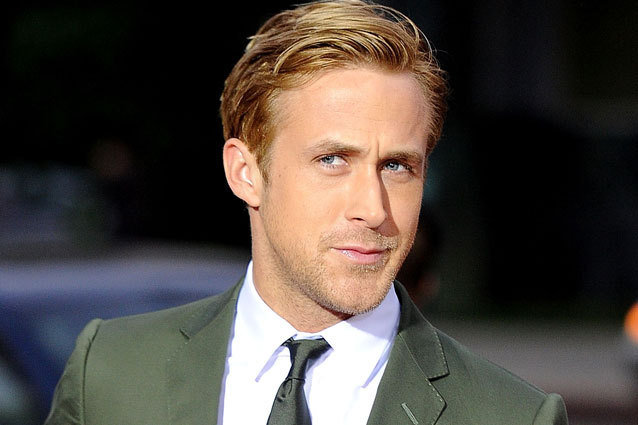 I've always known that oftentimes the old adage is true: the truth hurts. But I didn't expect it to cause a period of mourning akin to a shiva sitting. Thanks a lot, Ryan Gosling, international symbol of female obsession and sexual frustration. Your break from acting is officially The Worst.
No, your eyes do not decieve you: the Goose has decided to take a break from acting, which means there will be less and less Gosling to ogle on screens large and small in the coming years. Meaning hearts all over the world are breaking tonight. Women, left wondering how much meaning there can be left in the world following such an earth-shattering announcement, will be swilling white wine and sobbing like it's their collective job. Why you gotta be like that, man? Why do you have to take away the one thing we all universally love in the world? Don't you see how mean, terrible, and totally selfish this is, Ryan?! Ours is a smothering, melodramatic, and irrational love: but it's still love!
RELATED: Ryan Gosling 'The Place Beyond The Pines' Interview — VIDEO
While speaking to the Associated Press, Gosling quipped that he's been doing "too much" acting and that he's "lost perspective" on his work. So naturally, he feels the need "to take a break and reassess why I'm doing it and how I'm doing it. … I need a break from myself as much as I imagine the audience does." Bite your tongue, Gosling! (Oh, gosh, but not literally because it'll either be unintentionally sexy or cause a nation of women to rush to your aid. Which will definitely cause a stampede and also maybe an earthquake. I don't know how that stuff works.)
RELATED: Leonardo DiCaprio Plans 'Long, Long Break' From Acting
But the thing is: Gosling's reasoning is total and utter bulls**t. Because women (and quite a few men) know what they want. And they want all-Gosling, all the time. So why does Gosling really want to take a break from acting? We've got a few ideas of our own:
1.) Because he knows that absence makes the heart grow fonder.
2.) Because he hasn't had nearly enough time saving lives this year.
3.) Because he needs more time to sit by a fire drinking whisky, playing a banjo, and petting his dog.
4.) Because he — somehow! — has grown weary of the unending love and adoration we bestow upon him at every. single. turn.
5.) Because it's like he's always said: you always hurt the ones you love.
Follow Alicia on Twitter @alicialutes
[Photo Credit: Frazer Harrison/Getty Images]
---
You Might Also Like:


15 Oscar-Winning Nude Scenes


Young Jack Black Is Totally Unrecognizable