Ryan Seacrest is Really Rich: His Hottest Toys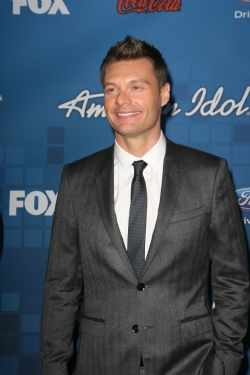 From hosting American Idol, to producing the Kardashians' reality shows, to his new job on the Today Show, Ryan Seacrest has landed some of the best gigs in entertainment, and he's paid hansomly for being Hollywood's jack of all trades. Forbes estimates that Seacrest is worth $61 million and while it may seem like he barely has time to sleep, he does manage to enjoy his money. Here's a peek inside what it's like to be Ryan Seacrest.
Since his recent salary increase Seacrest has been looking to upgrade his home, but the one he currently owns isn't exactly a pit. He just put his Hollywood Hills home on the market for $12 million. The five bedroom, four bathroom home features a swimming pool, guest house, detached garage, tennis courts, and views of L.A.. And as if those features aren't enough, it also has an impressive history. Seacrest bought the house from Kevin Costner in 2006, and it's been featured in Architectural Digest.

Seacrest might joke about picking up Randy Jackson for dinner in the E! News van, but in real life his ride is slightly more luxurious:  He owns an Aston Martin DB9 and a Bentley.
As guest David Guetta noted on Ryan Seacrest's radio show, everyone in his studio has a silver microphone, except Seacrest, who uses a gold mic with his name engraved along the side. The blinged out mic was presented to Seacrest by microphone manufacturer Electro-Voice to honor his philanthropic work.

Even a gold mic can't compare with Seacrest's most extravagant toy: A Toto automatic toilet. "It has comfort functions, it has a remote control lid, at all times the seat is warm," Seacrest explains in the clip below. "It has buttons and lights all over it." Weirdly, he didn't buy it himself. Apparently the rich dude equivalent of buying your friend a beer on her birthday is breaking into your BFF's house and installing a $2,000 toilet.
More:
Ryan Seacrest Officially Never Sleeps: His NBC 'Today' Deal
Ryan Seacrest Re-ups with 'American Idol': Why We're Thanking Our Lucky Stars
Update: Ryan Seacrest Pays Tribute to Dick Clark on 'Idol'