Sabrina, the Teenage Junkie: Melissa Joan Hart Reveals Secret Drug Use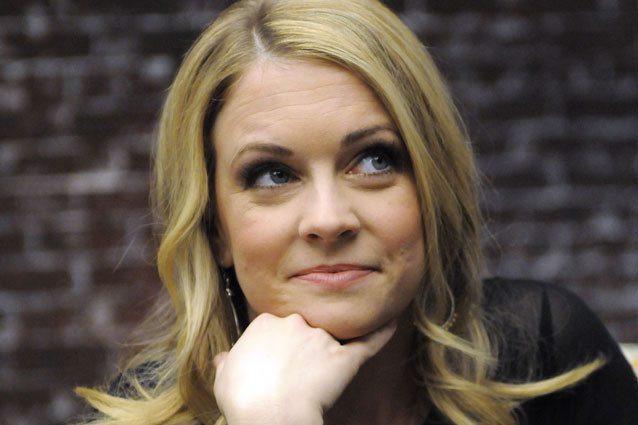 Andrei Jackamets/Getty Images
Shock; the world is in utter shock. Okay, by "the world" I mean women in their 20s who obsessed over Melissa Joan Hart in her Nickelodian glory days. However, it is pretty surprising that the quirky child star and current mother of three was once a huge partier and drug user.  
Melissa Explains It All, a play on the Nickelodian series Clarissa Explains It All, is the new tell-all book that details Hart's colorful past, and calls out the other Hollywood celebs who partied with her. Life & Style got a peek at the book, and highlighted some of Hart's noteworthy antics. The author explains, "I experimented with weed, Ecstasy, mushrooms and mescaline for about a year and a half."
She goes on the say she took Ecstacy at the Playboy Mansion in 1999, then made out with a girl on the limo ride home. She even showed up to her Maxim photo shoot still under the influence. Hart admits she was "kind of running with a bad crowd," which apparently included Ryan Reynolds, Nick Carter, and Jerry O'Connell. She adds that she had a fling with both Carter and O'Connell, and labels O'Connell a "man-whore." Another Hollywood hottie that makes it into the book is Ashton Kutcher. Hart recalls, "Ashton and I just didn't get along," and explains she twice tried the throw him out of her parties for making "smartass remarks." 
While the tell-all is both shocking and alarming, it has a happy ending. Hart says she never became addicted to the drugs, and in fact, "just didn't enjoy taking drugs. I don't like the loss of control." She is now happily married and staring on the popular sitcom Melissa and Joey.  
Check out Melissa Explains It All when it hits shelves Oct. 29. 
More:
Apparently, Zac Efron Went to Rehab 5 Months Ago
Melissa Joan Hart Wants to Move Forward
Paris Hilton Responds to Nick Carter's Relationship Remarks
Follow @hollywood_com
| 
Follow @lexi_smail | 
---
From Our Partners:


A Complete History Of Twerking (1993-2013) (Vh1)


15 Stars Share Secrets of their Sex Lives (Celebuzz)