Sarah Silverman Says the C Word 31 Times in Her New 'Divas' Music Video
Surprise, surprise — Sarah Silverman is particularly fond of using the C word. In the comedian's new music video for her song "Divas," Silverman jumps on the chance to say the hated-and-loved word once for effect and 30 more times for good measure. Sounds about right.
The song takes a jab at women who call themselves divas but are really just flatout jerks, and since the song is placed in between scenes from The Real Housewives of New Jersey, we can take an educated guess about who the song is referring to.
The song starts out friendly enough with a rainbow backdrop and PSA-like lyrics about divas ("If you call yourself a Diva/ You better sing a solo/ And not be someone/ Treating me unkind") and quickly turns into a melodic chorus of the C word. (Oh, and Mae Whitman and Harris Wittels make guest appearances.)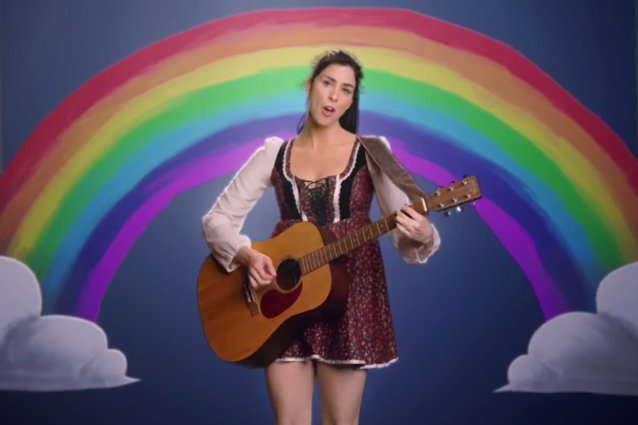 Sarah Silverman/YouTube
Sarah Silverman's first HBO special, We Are Miracles, premieres Nov. 23 at 10 PM.