Second Weight Loss Surgery For Carnie Wilson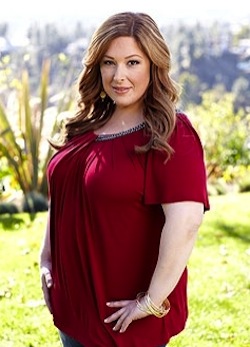 Carnie Wilson has been very open about her struggles with her weight, and the gastric bypass surgery that helped her lose 150 lbs. 12 years ago. In recent years the singer has gained a bit of post-pregnancy weight and now she's undergone weight loss surgery once again.
Wilson tells People that in January she had lap-band surgery, a procedure that inserts a silicone band around the stomach. "It was the right decision for me and I'm doing really well so far," Wilson says. "It's all about taking good care of myself." To date she's lost 30 lbs. of the weight she put on after having her daughters Lola, 6, and Luciana, 2.
Being in good health is particularly important now, because Wilson has a busy month ahead of her. In April she'll release the new Wilson Philips album Dedicated as well as her TV Guide Network reality show Wilson Philips: Still Holding On.
[People]