See Jessica Alba's Hideous New Tattoo — Is It Real?
Getting a huge tattoo on any part of your body is a huge commitment (just ask Mike Tyson) — but what if it's just temporary? Jessica Alba recently surprised fans when she showed off a large rose on her arm… that is removable, her rep tells E! News. (Phew.) The tat is for Alba's upcoming film A.C.O.D., a comedy also starring beloved Parks and Rec actor Adam Scott. So there is an upside to having to sport the massive ink! Below, a list of other celebrities who wore fake tattoos for movie roles.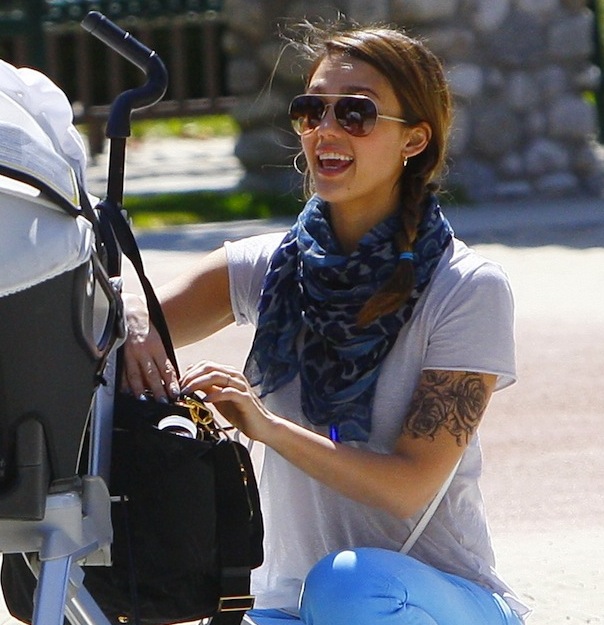 Owen Wilson
had a graphic of Teri Polo drawn on his back for his stint in
Little Fockers
. Apparently, there are things more terrible to look at than the ill-advised third film in the
Meet the Parents
 franchise.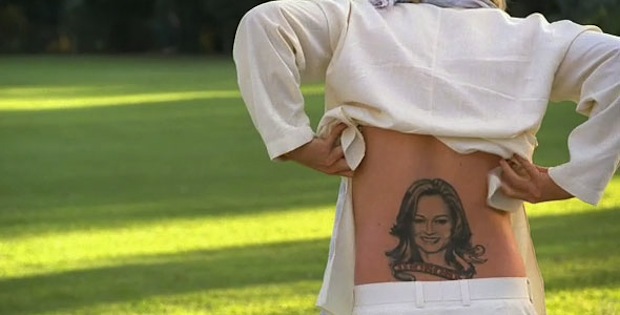 Angelina Jolie pulled off the art on her arms in Wanted so well, she almost made us want the tats. Of course, some of Jolie's body art body art in the film was her own, but the words "toil" and "tears" didn't stay for long. Besides, the words don't really match Jolie's lifestyle. What does she have to complain about? Raising her six kids? She has a staff to do that for her.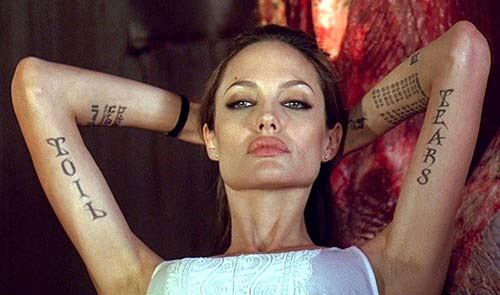 One of Ed Norton's most petrifying turns was his Swastika-clad character in American History X. Thankfully, for the sake of your crush, Norton is not a skinhead in real life. So no need to curb your enthusiasm over the talented actor. (Oh god, why did I just remind myself of the curb scene?!)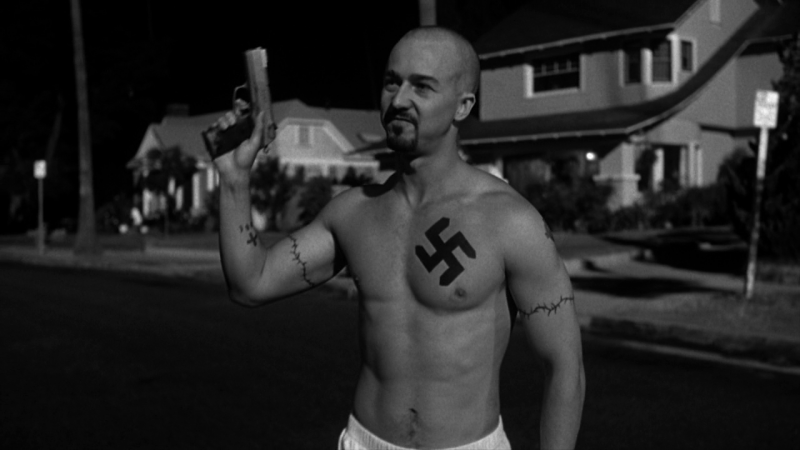 And then, of course, there's one of the most famous tattoos in recent pop culture history: The dragon tattoo on Rooney Mara's back. It's all in the name of the film — you think we'd leave The Girl With the Dragon Tattoo off this list?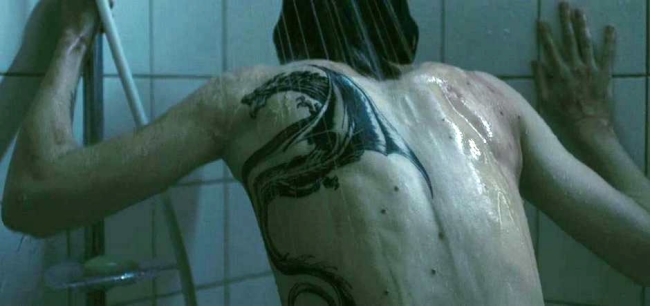 More:
'Hunger Games' and the Most Physically Demanding Female Roles