Selena Gomez Dumps Justin Bieber, Earth Spins Off Axis — Reports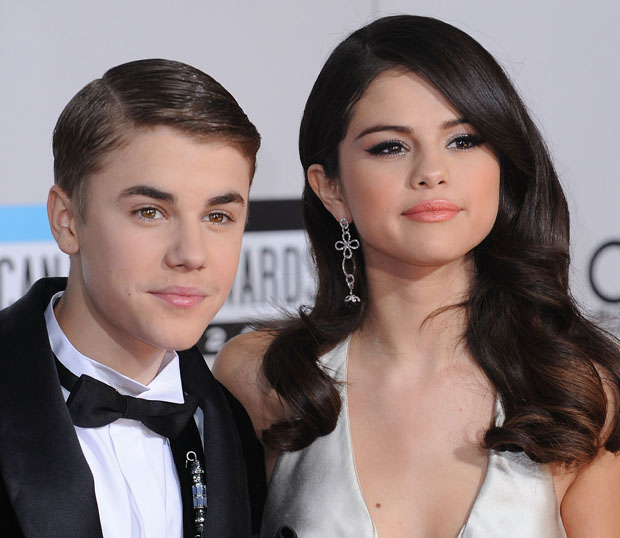 UPDATED: 
Justin Bieber and  Selena Gomez were the couple that everyone thought would stay together. Just kidding. We all knew this was going to happen. It was just a matter of when.
Both People.com and E! Online are reporting that the young Hollywood power couple have split. "She broke up with him about a week ago," a source tells People. "With them being apart so much it got complicated. She had some trust issues. It's not easy, but the relationship needed to end." 
The E! source similarly blames the breakup on time spent apart: "Because of their crazy schedules, it was getting harder and harder to maintain a relationship," the source says.
PHOTOS: Relive Justin and Selena's Best PDA Moments 
Breakup rumors first started to fly when Bieber was spotted getting cozy with 19-year-old Victoria's Secret model Barbara Palvin, catching a Broadway show of The Lion King (of course). 
And just hours after the split went public on Saturday, he went on radio show Open House Party: "I don't know what to say. I don't know what's going on in my life. To even assess that it doesn't make sense 'cause I have not made any comment."
Gomez, 20, and Bieber, 18, had the odds stacked against them from the get-go. The actress/singer weathered Twitter death threats and other nasty comments from ravenous Bieber fans when they first went public with their romance in February 2011. And let's face it, the track record for young couples — or couples in general — in Hollywood is not encouraging. 
So now, we're left to pin all of our hopes and dreams on Hollywood's other adorable young couples. Miley and Liam, we're looking at you. 
Follow Michelle on Twitter @HWMichelleLee
[Photo: Getty Images]
More:
Team Justin or Team Selena: Whose Side Are You On?
Dear Justin Bieber, Consumer Reports Totally Hates Your Stupid Car
Justin Bieber and Carly Rae Jepsen's Very Unlikely Duet — LISTEN

Bieber and Gomez: Details of the Split (Celebuzz)

Reese Witherspoon's Baby Boy Makes Public Debut! (PHOTOS) (Celebuzz)