Selena Gomez & Justin Bieber Did Not Split; Are Still Adorable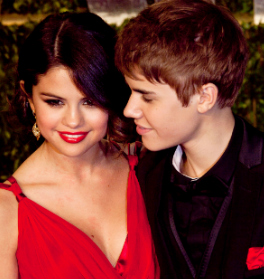 Phew. That was close. After a tabloid report yesterday took over the interwebs, claiming that teen power couple Justin Bieber and Selena Gomez was on the verge of splitting, the pair put rumors to rest completely. 
Bieber, 18, and Gomez, 19, enjoyed a very public romantic outing Thursday night holding hands after dinner at LA restaurant Pink Pepper. Take that, haters. 
And a recent interview that Bieber did with British magazine Fabulous backs up his still-strong hormonal feelings for his older lady. "My first kiss with Selena was the best of my life," he said. "It was in the car. It was scary and spontaneous and it was just awesome."
We know that it's scientifically impossible for celebrity couples to stay together but how about we give these kids another couple of years? 
He likes her, he really likes her. Just refresh your memory with this adorably gushy video montage: