Shain Gandee, 'Buckwild' Star, Found Dead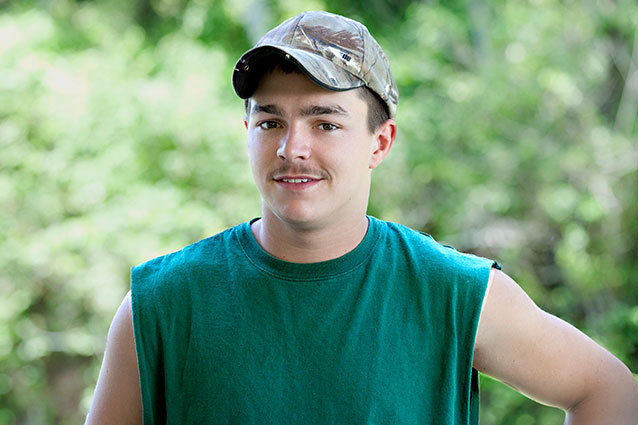 Less than two months after the announcement that his MTV reality series, Buckwild, would be renewed for a second season, West Virginia native Shain Gandee was found dead in his car on Monday morning. The Daily Mail reports that 21-year-old Gandee, his 48-year-old uncle David Gandee, and an unidentified third body were located in a parked vehicle on the dirt road of Wolf Pen Drive, where Gandee lived, in Sassonville, W.Va.
RELATED: Jeremy Renner Is a Dad
The bodies were reported to authorities at approximately 11:30 AM Monday morning, over 24 hours after Shain and David Gandee were last seen alive — around 3 AM Sunday morning in the Sassonville establishment Larry's Bar. There is no word yet on cause of death for Gandee or his company.
RELATED: Daniel Radcliffe Remembers Richard Griffiths
MTV released the following statement upon hearing of the Buckwild star's passing: "We are shocked and saddened by the terrible news about Shain Gandee, and those involved in this tragic incident. We are waiting for more information but at this time, our main concern is for the Gandee family and their friends. Our thoughts and prayers are with them. Shain had a magnetic personality, with a passion for life that touched everyone he met and we will miss him dearly."
Follow Michael Arbeiter on Twitter @MichaelArbeiter
[Photo Credit: MTV]
---
You Might Also Like:


15 Oscar-Winning Nude Scenes


10 Insane 'Star Wars' Moments You Didn't Notice