Don't Think MTV Should Air Season 2 of 'Buckwild'? You Shouldn't Have Watched Season 1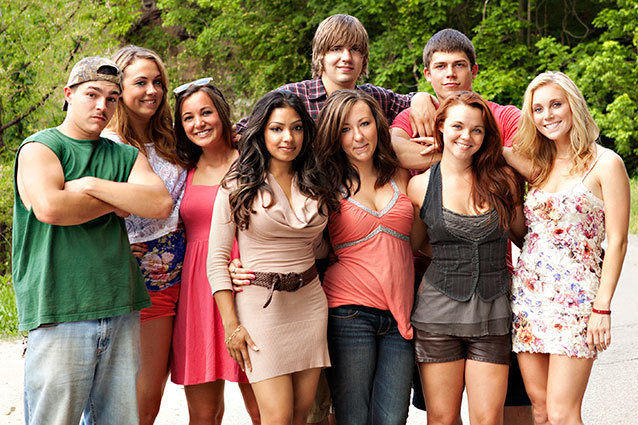 In February, Buckwild star Michael Burford was booked for a DUI. Just a few days before, Burford's co-star Salwa Amin was arrested following a drug raid that led to the discovery of Oxycodone in her purse. Four days ago, Amin returned back to jail after failing a court-administered drug test. And on Monday, MTV confirmed Buckwild star Shain Gandee was found dead in his car along with two other individuals after reportedly telling bargoers they were going off-roading. 
Jersey Shore's Snooki might have gotten arrested for alcohol-fueled shenanigans, and Teen Mom's Jenelle Evans for domestic abuse, but with Gandee's death, Buckwild is now the most troubled reality series to hit airwaves since future murderer Ryan Jenkins starred on Megan Wants a Millionaire. 
RELATED: Shain Gandee, 'Buckwild' Star, Found Dead
No doubt in the next few days, MTV will be fielding questions regarding whether or not the network has an adequate screening process. No doubt the next few days will lead to news involving Gandee's death and revelations about his past. And no doubt there will be pleas to not air Season 2 of Buckwild, which was ordered just days before Amin and Burford found themselves knee deep in non-West Virginia muddy waters. 
But it's easy for viewers to judge a network that has yet to make a decision on the future of the series, despite the fact that Hollywood.com confirms filming on Season 2 was halted Monday following Gandee's death. After all, the alternative would be to judge themselves — the same audience that made Buckwild a hit in the first place. Yes, MTV took a risk centering a series on a group of hard-partying, ATV-riding youths, but TV viewers wanted to watch hard-partying, ATV-riding youths. Hell, the Season 1 premiere of the MTV series beat even Jersey Shore's series premiere, proving 2012 viewers were thirsting for a group of reality stars more, well, wild than the famous fist-pumping septet.
RELATED: Explaining 'Buckwild' To the Rest of America
So, no, MTV viewers, it is not MTV's fault that it aired a series starring a personality who would tragically meet his end less than one year after his father scolded him on camera for not being careful while riding a motorbike. Instead, it's your fault. You're the ones who laughed at Gandee's super-uncool father for demanding his son be safe. You're the ones who have an insatiable appetite for dangerous behavior. You're the reason we went from Who Wants To Be a Millionaire? to Survivor to Fear Factor. You're the reason we went from American Idol to The Singing Bee to Killer Karaoke. You're the reason we went from The Bachelor to Temptation Island  to Megan Wants a Millionaire. You don't want reality TV to focus on normal people — otherwise, This American Life would still be on television, and would have 10 spin-offs (This American Life: It's Not Complicated).   
Don't watch a trainwreck unless you want to see collateral damage. 
RELATED: Reeva Steenkamp's Reality Show Will Air, But No One's Shocked
(Reporting by Christian Blauvelt)
[Image Credit: MTV]
---
You Might Also Like:


Topanga's Revealing Lingerie Shoot: Hello '90s!


13 Most WTF Fan Tributes