'Buckwild' Star Shain Gandee Likely Died from Carbon Monoxide Poisoning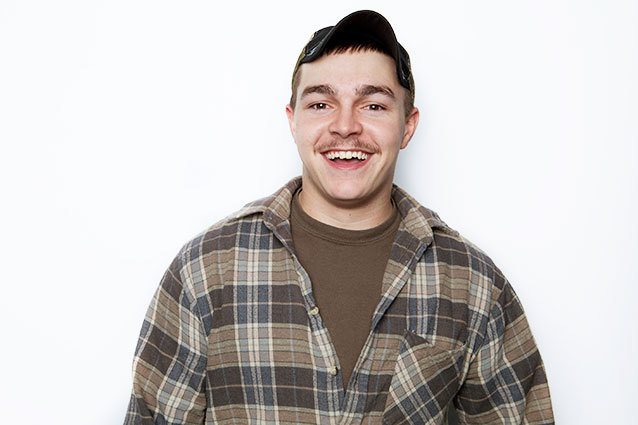 Fans of MTV's reality show Buckwild had to deal with a much harsher reality this week when star Shain Gandee was found dead in his in his car on Monday. Just 24 hours after Gandee's body was discovered — along with those of two of his relatives (David and Robert) — officials from Kanawha County, W.V. and family members say the men passed away from carbon monoxide poisoning.
"Foul play has been ruled out," Kanawha County Commissioner Kent Carper tells People. "Carbon monoxide poisoning is the likely probable cause of death, pending official results from the state of West Virginia medical examiner's office. State law requires an autopsy."
According to a Kanawha County Sherrif Department press release sent to Hollywood.com, Shain's Bronco was "partially submerged in deep mud" and the "muffler of the vehicle was completely below the surface of the mud."
RELATED: 'Buckwild' Star Shain Gandee Found Dead
Gandee was reported missing on Saturday after he was believed to have gone "mudding," or off-roading. Gandee's cousin Ashley Gandee Lewis is updating fans on the Gandee's General Store Facebook page. "I just wanted to let everyone know that the family feels that Shain died peacefully in his sleep without pain or suffering," she writes. "That it probably was carbon monoxide. They are making arrangement now for his funeral. Nothing is confirmed but they are thinking Saturday. So private or public hasnt been decided I will try to keep everyone updated."
State Commissioner Kent Carper says the accident will have a lasting effect on Gandee's West Virginia town. "This is a very sad and tragic event," Carper says in a statement sent to Hollywood.com. "We live in a very small community and this tragedy will affect many lives in Kanawha County. Our thoughts and prayers are with the Gandee family. The full details will be released later by the Kanawha County Sheriff Department."
An autopsy is expected to be performed sometime this week to determine the Gandee's official cause of death. in the wake of Gandee's death, MTV has placed production of Buckwild on hold.
Follow Lindsey on Twitter @LDiMat. 
[Photo Credit: Amy Sussman/Invision/AP Images]
---
From Our Partners:


40 Most Revealing See-Through Red Carpet Looks (Vh1)


33 Child Stars: Where Are They Now? (Celebuzz)