Shakira Finally Gives Birth (To a Normal, Human Baby)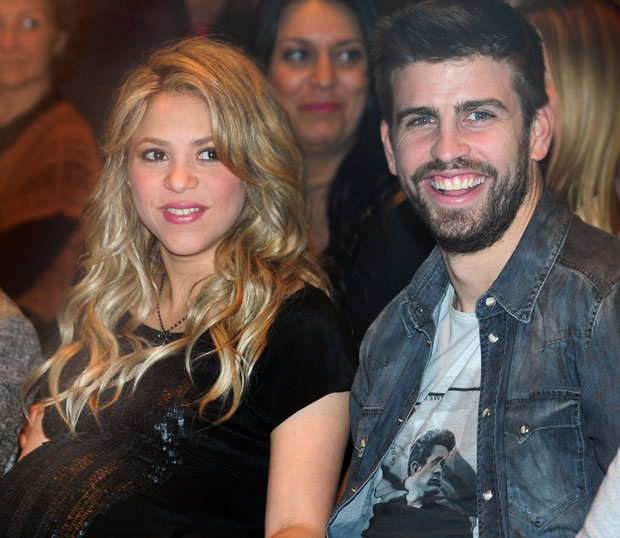 Congratulations are in order for Shakira: The singer and her soccer player boyfriend Gerard Pique welcomed their first child, Milan Pique Mebarak, on Jan. 22 after a Jessica Simpson-style (i.e. seemingly elephant-length) gestation period.
A rep for the new parents released a statement on their behalf expressing how excited they are to welcome the new (100 percent human) baby to their family.
"We are happy to announce the birth of Milan Piqué Mebarak, son of Shakira Mebarak and Gerard Piqué, born January 22nd at 9:36pm, in Barcelona, Spain. The name Milan (pronounced MEE-lahn) means dear, loving, and gracious in Slavic; in Ancient Roman, eager and laborious; and in Sanskrit, unification," reads the announcement. "Just like his father, baby Milan became a member of FC Barcelona at birth."
Milan weighed 6 lbs. 6 oz. and both mother and son are happy and healthy, the rep confirmed.
Shakira will be back in the public eye for season four of NBC's The View, when she takes over judging and coaching duties for Christina Aguilera. The singer made headlines recently for a photo that showed her jaw-droppingly huge pregnancy belly, which is not all that big when you consider she is a very tiny lady (like, below 5 feet tiny) and there was an almost-fully developed baby inside of her.
Follow Jean on Twitter @hijean
[PHOTO CREDIT: GTRES/FameFlynet Pictures]
More:
Shakira Pregnant With First Child
Shakira and Other Stars With Insane Pregnancy Bellies
FIrst 'The Voice' Season 4 Promo With Usher and Shakira

Craziest Celebrity Swimsuits Ever (Celebuzz)