Sheryl Crow Reveals She Has Benign Brain Tumor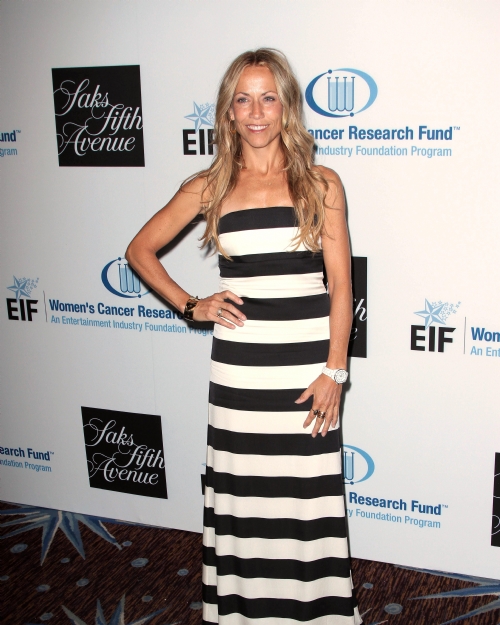 Sheryl Crow is one hell of a fighter. In a recent interview with the Las Vegas Review-Journal, the Grammy-winning musician and breast cancer survivor revealed that she has a benign brain tumor. "In November, I found out I have a brain tumor. But it's benign, so I don't have to worry about," she told the outlet, adding, "But it gives me a fit." 
While the tumor has not given the 51-year-old artist and mother the same cause for concern as her battle with breast cancer, Crow admits she has felt the affects of it. Particularly on her memory. 
Crow, who made headlines last month when she forgot the lyrics to her hit song "Soak Up the Sun" at a show in Florida ("I'm 50, what can I say? My brain's gone to s**t," she told the crowd,) says it was her memory problems that sent her to the doctor to see what was wrong. "I worried about my memory so much that I went and got an MRI and I found out I have a brain tumor," Crow tells the LVRJ, "And I was like, 'See? I knew there was something wrong'."
Still, the star is keeping good spirits about the latest health endeavor and was able to recall some memorable Las Vegas experiences, including one in the 90s with Mick Jagger, Brad Pitt, and Sting. A rep from Crow's rep tells Hollywood.com that her admission to LVRJ, "was not meant to alarm anyone. She is doing great and is happy and healthy." Crow will still be on tour this summer. 
Additional reporting by Lindsey DiMattina
[Photo credit: David Edwards/DailyCeleb.com] 
More: