Shocking Murder-Suicide at Daytime Emmy Awards Hotel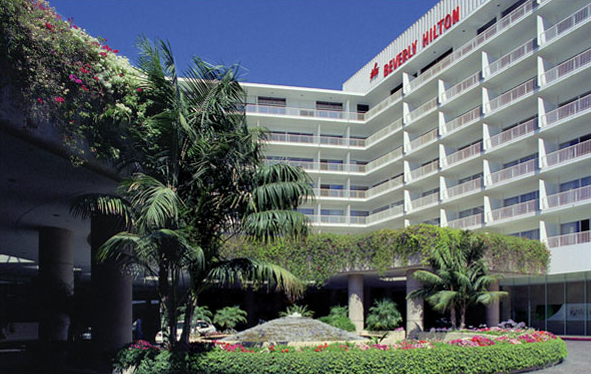 In you-just-can't-write-this-stuff news, an alleged murder-suicide has taken place at the famed Beverly Hills Hilton. The locale is, naturally, the same place where the 2012 Daytime Emmy Awards are scheduled to take place today. For those still unclear of the irony in this situation, the Daytime Emmy Awards honor soap operas, as well as other daytime talk-shows, so they are no strangers to murder, intrigue, drama, and scandal. The 39th iteration of the awards will go on as scheduled (the show must go on!) this evening, despite what happened last night.
The event will be broadcast live on HLN this evening, starting at 5PM PST, 8PM EST. It is reported that the victims were an elderly man and woman; there is no word if they were related to the production.
The Hilton has been no stranger to dramatic controversy, as Whitney Houston was found dead there earlier this year.
[LA Times]
[Image Credit: Beverly Hills Hilton]
Follow Alicia on Twitter @alicialutes
More:
Daytime Emmy Awards: All the Talkative, Soapy, Kiddie TV