Should Children of Celebrities Be Off-Limits To Paparazzi?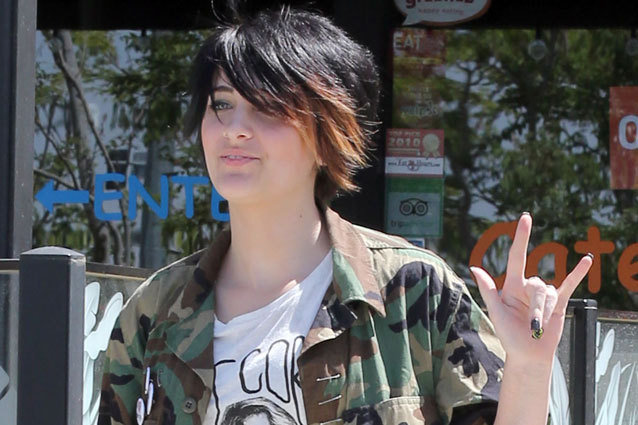 Splash News
Sandra Bullock, who is no stranger to photographers wanting to take pictures of her and her kids, celebrated the possible passage of a law to prevent paparazzi from trying to photograph the children of celebrities. She told the media that "children should not be sold." Halle Berry and Jennifer Garner, both parents themselves, set this in motion to get the law passed. The fines aren't light either, starting at $10,000 and escalating as high as $30,000.
Celebrities and photographers have always had some kind of love/hate relationship, with the celebrities accepting it for the most part. The photographers have been really crossing a lot of lines over the years, though. They've begun taking pictures of their kids, like Michael Jackson's daughter Paris and others. These kids should be allowed to have a childhood, even if their parents spend nearly every waking moment in the public spotlight. They shouldn't have to worry about the flashbulbs going on around them as well.
It's stressful on the kids and it may have played a part in Paris Jackson's suicide attempt. It's not out of the realm of possibility that many of these kids will find themselves in therapy as they get older due to this constant glare of the spotlight. It just can't be healthy to one's psyche. It doesn't make one feel normal. They live a life of excess, yes. They can go wherever they like due to their parents' wealth. But that should not be held against them by photographers who are just looking to get a buck.
A clearer line has been drawn and hopefully it will become etched in stone. We'll see if those photographers, many of them freelancers who need to get some kind of exclusive to get paid, heed it. Overall, it's a good law.Hopefully it will bring peace to Suri Cruise. Goodness knows, we've had our fill of photos of her parents.
More:
Unmasking The Villians Of Horror
'Homeland' Season 3 Premiere Recap
'Breaking Bad' Series Finale Recap
---
From Our Partners:


40 Most Revealing See-Through Red Carpet Looks (Vh1)


15 Stars Share Secrets of their Sex Lives (Celebuzz)