Signed, Sealed, Delivered: Katie Holmes and Tom Cruise Divorce Finalized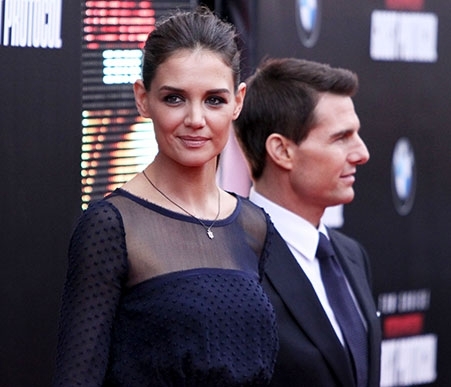 And just like that, after the most civilized divorce proceedings ever, a judge in New York has finalized Katie Holmes and Tom Cruise's divorce. A mega-couple is no more. According to People, the duo's papers were signed into effect by a New York area judge on Monday.
It is said that their daughter, Suri Cruise, will live in New York with Katie while receiving ample travel and visits with Poppa Tom. The couple were married for five years.
Say what you will about their bodies of work, their religions or otherwise, but you cannot deny that this hasn't been one of the most well-handled Hollywood divorces in recent memory. No mud-slinging, no hand-wringing, just all class. Where's the big red "Easy" button when you need it?
We have reached out to reps for both parties for comment but have yet to hear back at the time of publication.
Follow Alicia on Twitter @alicialutes
More:
Tom Cruise and Katie Holmes Are Getting a Divorce
Katie Holmes moves out of California mansion
Could Katie Holmes' Split From Tom Cruise Help the Actress' Career?