Simon Cowell and Carmen Electra Join the Ranks of Hollywood Odd Couples 
The only thing stranger than Simon Cowell's eraser-shaped head is the fact that he is currently dating Carmen Electra. The X Factor judge confirmed to Ryan Seacrest during his radio show that Electra (who has a long dating history of "Say what now?" men that includes Dennis Rodman and Dave Navarro) is not his "girlfriend" but they do "date." While Electra, 40, has had a more notorious love life, Cowell, 53, is no stranger to unexpected couplings, either. The music mogul had a long-running on-and-off relationship with pop star Sinitta, which started when she was just 14. (He is nearly ten years her senior.) 
While the Cowell and Electra (Cowlectra? Electrawell?) is one of the more bizarre pairings to come out of Hollywood in a while, the two join a long lineage of Tinsel Town odd couples. Check out some of the other duos that have made us all go "Hmmm…." 
Mila Kunis and Macaulay Culkin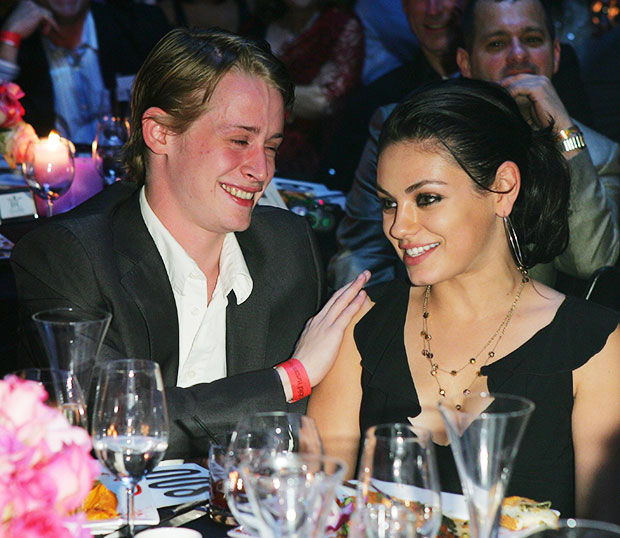 Sure, they were both former child stars, but that didn't make the pairing of bona fide beauty Mila Kunis and troubled tabloid regular Macaulay Culkin any less strange. Even more eyebrow-raising? The mismatched duo dated for over eight years.
Mary-Kate Olsen and Olivier Sarkozy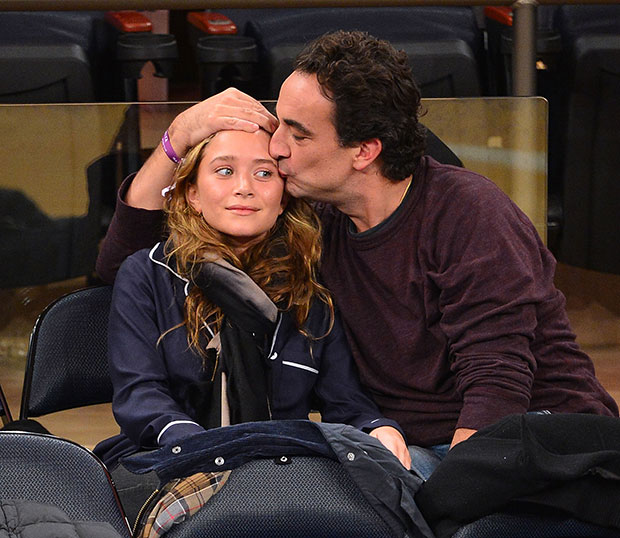 Let's do some math: half of the Olsen twins is dating the half brother of former French president Nicolas Sarkozy, who is almost twice her age. It  adds up to one incredibly creepy pairing that looks more like a kidnapping than a relationship.
Amber Tamblyn and David Cross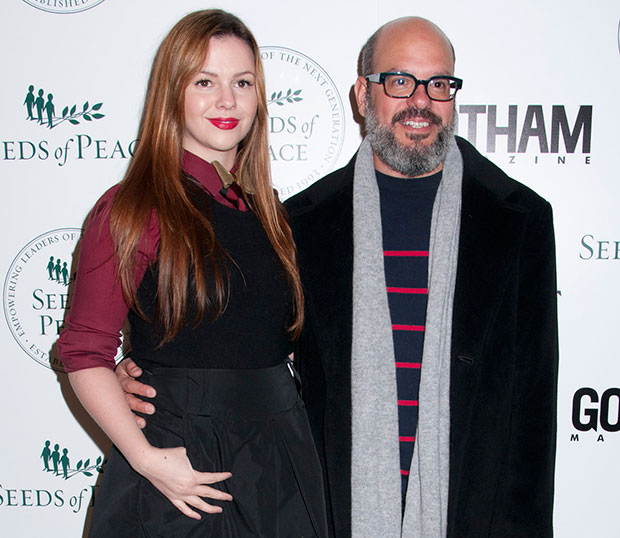 Before having the most hipsterrific wedding in the history of Hollywood, the Arrested Development funny man and the Sisterhood of the Traveling Pants actress turned heads with their noticeably significant age gap and arguably different levels of attractiveness.
Julia Roberts and Lyle Lovett
Like Carmen Electra (bet you didn't think we could compare Julia Roberts to Carmen Electra, did you?) the Oscar-winning actress has had an eclectic love life. But this was none more evident than when the beautiful movie star wed goofy looking (sorry!) country singer Lyle Lovett. The pair eventually split in 1995 after less than two years of marriage. 
Angelina Jolie and Billy Bob Thornton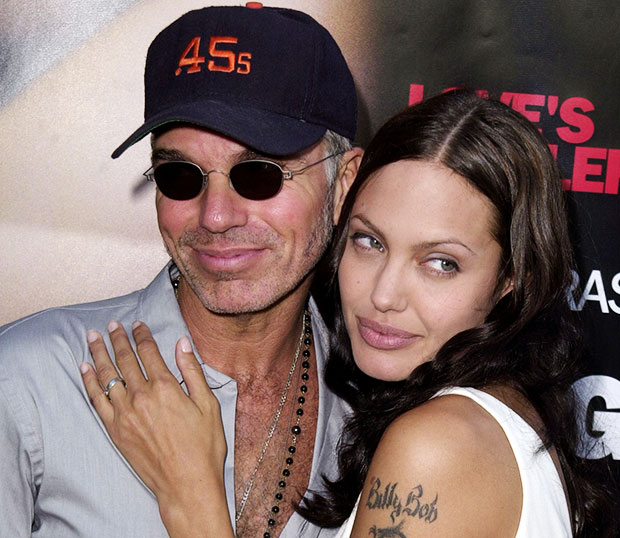 One could argue Jolie's strangest pairing was her Oscar date brother, but since we've scrubbed that image clean out of memory, we'll go with BBT. In the throws of her wild child, blood vile-wearing days, the gorgeous actress was married to the guy who became famous for saying "French fried potaters" for almost 3 years, during which time they apparently had a lot of sex and creeped everyone out.
Christina Hendricks and Geoffrey Arend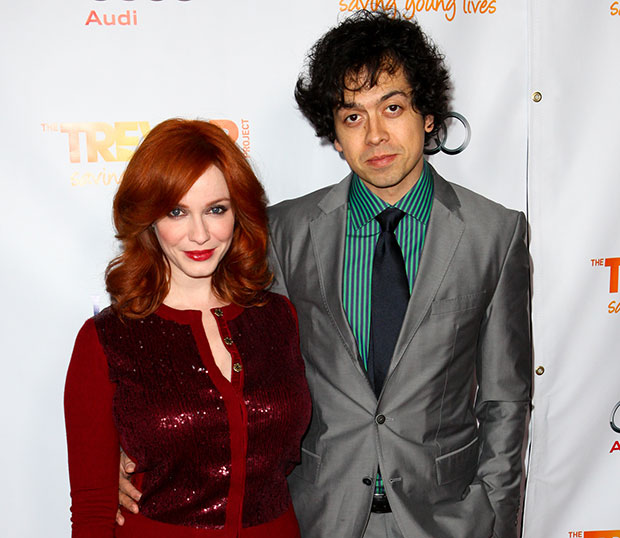 Totally shallow to think it, we know. We know.
Brigette Nielsen and Flavor Flav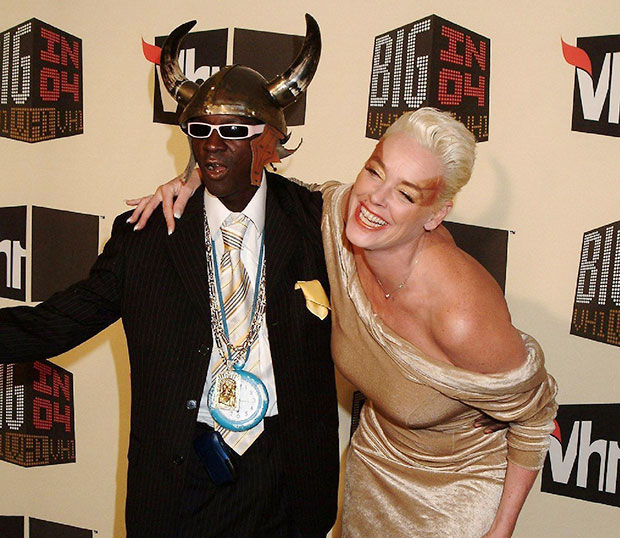 Take your pick about what's weirdest about these exes: that they met on Flavor of Love, that they were actually kind of a cute couple, or that the clock-wearing rapper/reality star could reasonably be considered one of the action starlet's more normal conquests — as she also has been with Sylvester Stallone and Arnold Schwarzenegger. 
Drew Barrymore and Tom Green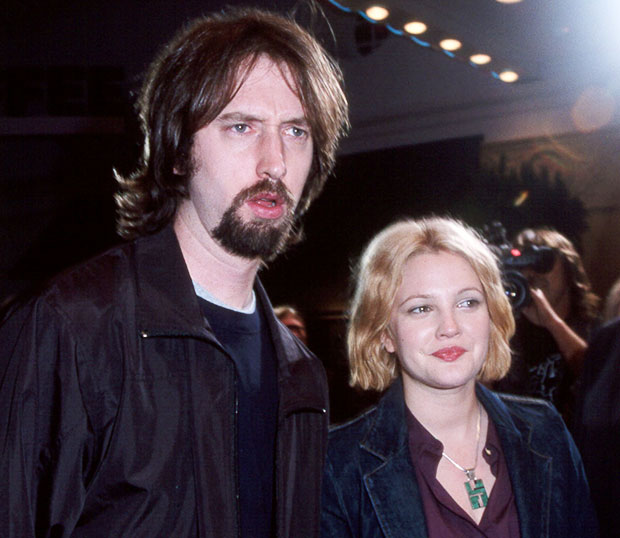 When Barrymore first got married she was practically still a child (she was 19 when she wed Jeremy Thomas in 1994), but her second marriage was to someone who behaved just like one. The lovely actress, who had made her transition into adorable pixie at this point, was married to MTV jokester/goon Tom Green for a year while the whole world kept waiting to find out if this was one of his pranks. 
Lisa Marie Presley and Michael Jackson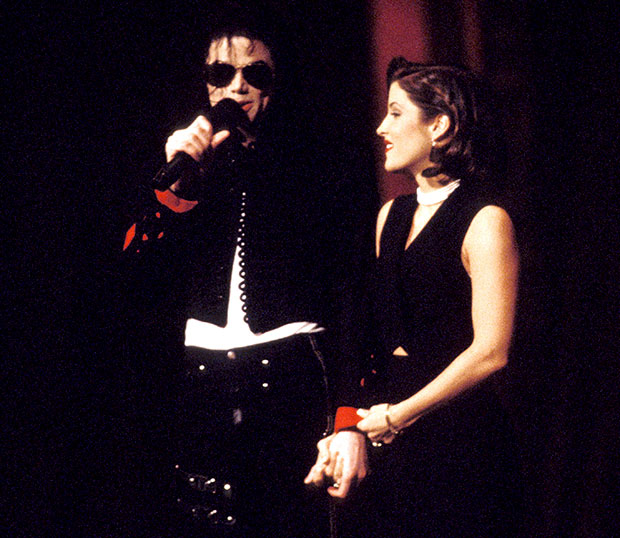 Musical worlds collided in the most bizarre, unsettling way imaginable when Elvis Presley's daughter married the King of Pop. Their infamous MTV Video Music Awards kiss was one for the ages.
Soon-Yi Previn and Woody Allen
The odd Hollywood coupling that started and ends them all: Woody and Soon-Yi. The legendary director became romantically involved with the adopted daughter of his longtime partner Mia Farrow, who was 20 years his junior. It's still pretty creepy to think about, but at least it's given the Farrows some seriously delightful Twitter fodder. 
[Photo credits: Josephine Santos/Pacific Coast News; Chris Polk/FilmMagic/Getty Images; James Devaney/WireImage/Getty Images; WENN; Jim Smeal/WireImage/Getty Images; Steve Granitz/WireImage/Getty Images; B. Dowling/Wenn; Jody Cortes/Wenn; WENN; Kevin Mazur/WireImage/Getty Images; WENN]
More: 
You Might Also Like:

20 Hottest Bikini Bodies of 2012: Megan Fox and More!

'The Hobbit': Making Sense of Kili, the Hot Dwarf