Sir Mix-A-Lot, Baha Men, and 8 Other Grammy-Winning One-Hit Wonders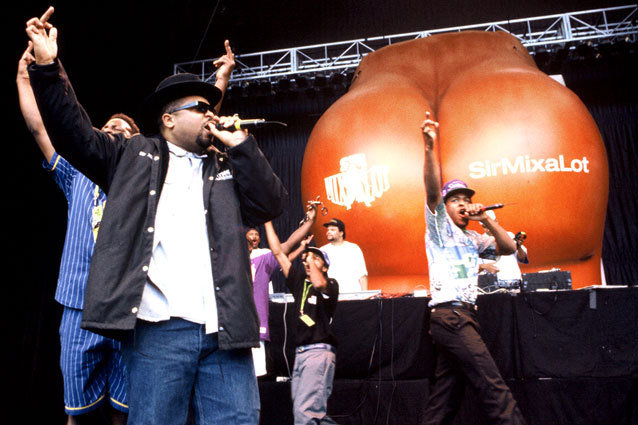 All it takes is one great song (or in many cases, one really infectious, mediocre song) to top the Billboard charts, skyrocket to overnight fame, and become a household name. But, while one-hit wonders are a staple of every musical genre in every decade, only a select few go on to win the coveted Grammy for their big song.
RELATED: The Nominees for the 2013 Grammy Awards
Those few include the likes of singer-songwriters like Shawn Colvin, novelty rapper Sir Mix-A-Lot (pictured above with those big butts he's so very fond of), and, against all logic and reason, the reggae group who brought us "Who Let the Dogs Out": the Baha Men.
RELATED: Wait, Really? 12 Grammy Winners You Won't Believe
Before the 2013 Grammys air on CBS at 8 PM ET on Sunday, February 10, we here at Hollywood.com wanted to look back at the artists who, despite having lackluster follow-up singles, will forever have Grammy awards on their mantles.
10 One-Hit Wonders Who Won Grammys
[Photo credit: Tim Mosenfelder/Getty Images]
RELATED: Will Michelle Obama Attend the Grammys? Your Burning Questions Answered!
---
You Might Also Like:

Biden? Ford? Surprisingly Hot Young Pics of Politicians

Who Wore This Crazy Hat?

Stars Who Changed Their Look After Love