Bands from the '80s and '90s We Wish Would Spin New Tunes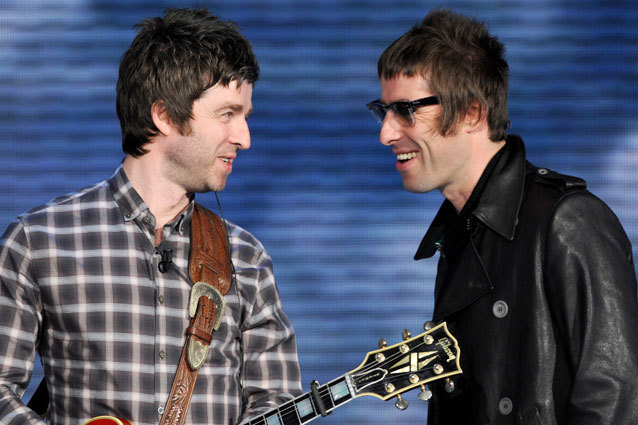 Brengola-Diena / WENN
Sting, Tears For Fears and Joan Jett, icons of the 1980s and '90s, are releasing new albums this year and that got me thinking: what other bands or groups from that era would we like to see new releases from?
Oasis
You know that siblings don't get along when one of them demands a king's ransom to rejoin the band. Liam Gallagher said that it would cost nearly $50 million to get him to stop fighting with his brother Noel to get the group that produced such great singles like "Wonderwall." Guess we'll just keep on waiting.
Boyz II Men
Such an awesome group of voices from the '90s…they may have reunited, but they deserve far more than to be a Vegas act, which is what they are doing. It's a shame that they are doing mostly covers now too. They had great original songs like "It's So Hard To Say Goodbye To Yesterday."
Guns n' Roses (Original Lineup)
Axl Rose may have the band name now, but it's not G 'n' R to me. Buckethead is not Slash. It's just not the same. Unfortunately, the only way to reunite this group might be at gunpoint. I can't see Rose allowing his ego to get out of the way with this one.
Genesis
I know this one is a near impossibility with Phil Collins suffering a back injury so severe that he can't play the drums, but darn it, couldn't they get Chester Thompson to lay down the studio drum tracks? It stinks that We Can't Dance was their last album and it was over 20 years ago. Calling All Stations NEVER HAPPENED. Hear me? It NEVER happened.
The Police
Yeah, they reunited and went on tour, but I would love to see Sting, Stewart Copeland and Andy Summers sit down in a studio and play new music. Of course, given the tension that occurred before that caused their breakup, I'm afraid they might wind up killing each other.
Journey (With Steve Perry)
This incarnation of Journey is a pale shade of itself and it is missing its true heart without Perry. Some band members are saying that if Perry were to reunite with them, it would be their farewell tour. I wish they'd get past that and do new music. It's just not the same.
More:
Five Celebrity-Inspired Songs
Zac Efron Went Into Rehab 5 Months Ago.. And Nobody Noticed
Studio Shakeups - The New Reality
---
From Our Partners:


40 Most Revealing See-Through Red Carpet Looks (Vh1)


15 Stars Share Secrets of their Sex Lives (Celebuzz)