A Sloth Show Is Coming to Animal Planet and More News You Might Have Missed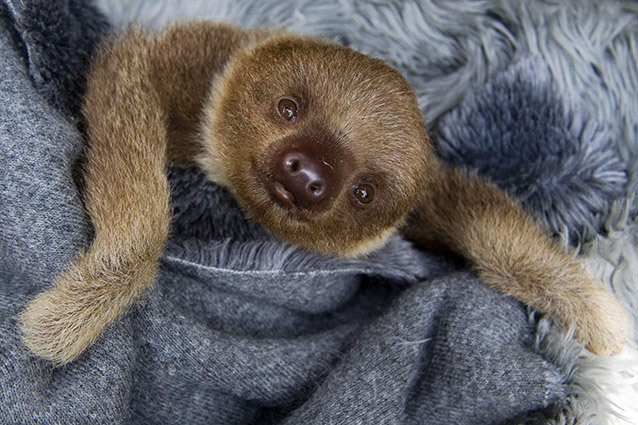 Getty/AFP
Happy Day of the Dead everyone! Here's some entertainment news from the scariest week of the year, some of it spooky, some of it just bizarre. 
Katy Perry and Robert Pattinson drunkenly sang Boyz II Men together. 
Watch the hilarious video at The A.V. Club.
Of course there will be a TV show about sloths. 
It is called Meet The Sloths, and Animal Planet promises it won't be as slow as you'd expect. Kristen Bell is psyched! Read more at Variety. 

There is a figure skating tribute to Breaking Bad. 
Read what that entails at Hollywood.com.
Olympus Has Fallen gets a far too obvious, stupidly-titled sequel. 
Read what it's called at The Hollywood Reporter.
Britney Spears can recite Vincent Price's opening to "Thriller."
It's kind of goofy and adorable. Check it out at Vulture. 
Fittingly, Jon Hamm sometimes requires three shaves a day. 
Read what the Mad Men makeup artist has to say about the rest of the cast's cosmetic requirements at OK!.
A Star Wars blooper reel emerges. 
See how embarrassing it is at Hollywood.com.