Snooki Is Definitely Pregnant: For Those of You Who Doubted — PICS
Yes, it's really going to happen: a little pickle is about to be born. In less than two months, Nicole "Snooki" Polizzi is expected to give birth to her first child. And while many people thought that Snooki's pregnancy was just a made up hoax to gain some headlines, all you have to do is take a look at these new pics of the 24-year-old Jersey Shore star to know that it's no joke. The baby is coming!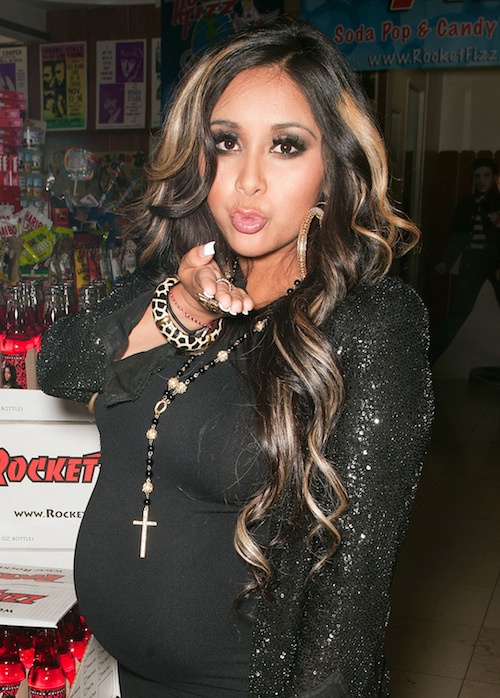 The reality starlet stepped out on Thursday to launch her limited edition Snooki's Wild Cherry Soda at The Rocket Fizz Soda Pop & Candy Shop in Hollywood, Calif. — and you can clearly tell she is well into her third and final trimester. In a form-fitting black dress, Snooki leaves little to be imagined at this point in time… either that, or it's just a pretty damn good fake pregnancy pad.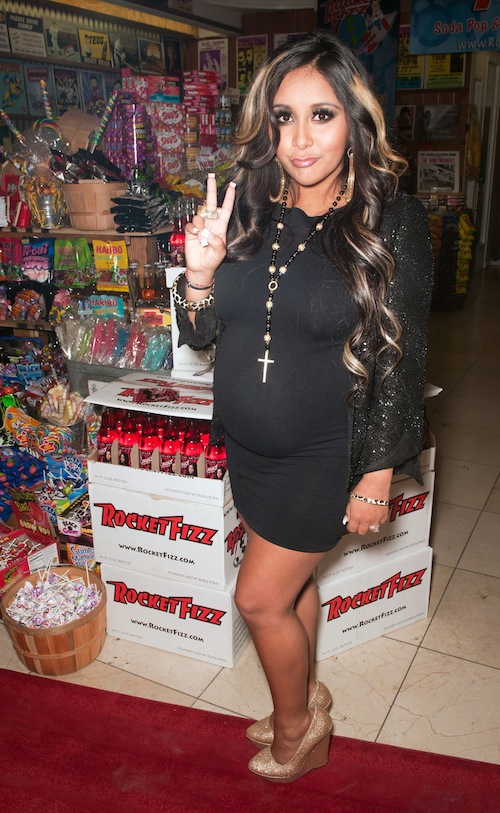 With her due date just around the corner, are you excited to see what kind of mom Snooki will turn out to be? Do you think she will be taking her baby to bars, making trouble on the boardwalk, and dressing the baby in leopard jumpsuits? Or, will she be staying at home raising the baby in some unexpected wholesome manner with the help of her fiancé/baby daddy Jionni LaValle?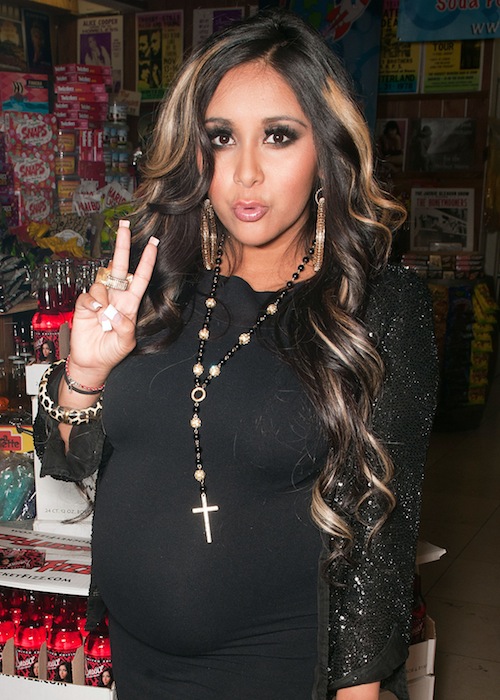 [Photo Credit: Wenn.com]
More:
Beyonce to Snooki: The 5 Best and Worst Animal Print Pregnancies
Snooki Reveals, 'I'm Pregnant'
Pregnant Snooki Falls, Still Insists on Wearing Platforms