Rapper and 'Spring Breakers' Star Gucci Mane Wanted for Assault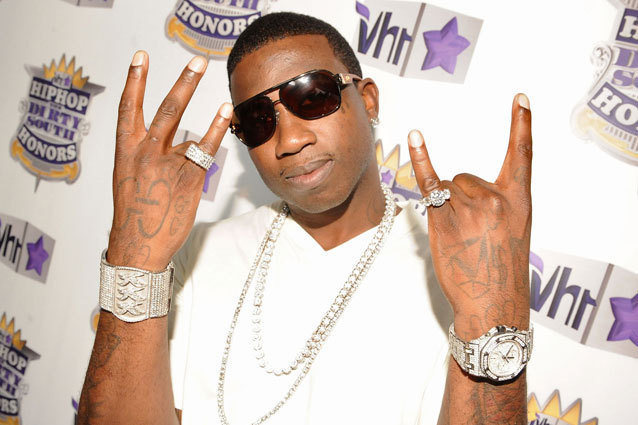 Spring Breakers — which opened this weekend — is a movie about crime, violence and partying. Unfortunately for one its stars, Gucci Mane, this just became his reality. The rapper, who plays a drug dealer opposite James Franco, is wanted for assault in Atlanta after a fan says the celeb hit him over the head with a champagne bottle. 
Atlanta's Channel 2 is reporting the assault took place inside the club, Harlem Nights', VIP section after a U.S. military soldier asked if he could take his picture with the star. The soldier — who is only being referred to as "James" — was at the club to celebrate his birthday but instead spent the evening at the hospital where he was released after receiving 10 stitches.
RELATED: 'Spring Breakers': Selena Gomez in the Darkest Damn Movie You'll Ever See — Trailer 
Atlanta police have issued a warrant for the rapper (real name: Radric Davis) who was at the club promoting his new music. Unfortunately, this is not the 33-year-old's first run-in with the law. He served six months in jail in 2011 after facing charges of battery, probation violation and reckless driving.
Follow Lisa on Twitter @LisaCostantini.
[Photo Credit: Jeff Kravitz/FilmMagic]
---
You Might Also Like:


15 Oscar-Winning Nude Scenes


13 Most WTF Fan Tributes