Starbucks Claims Patrick Dempsey Used McDreamy Superpowers to Win Coffee Company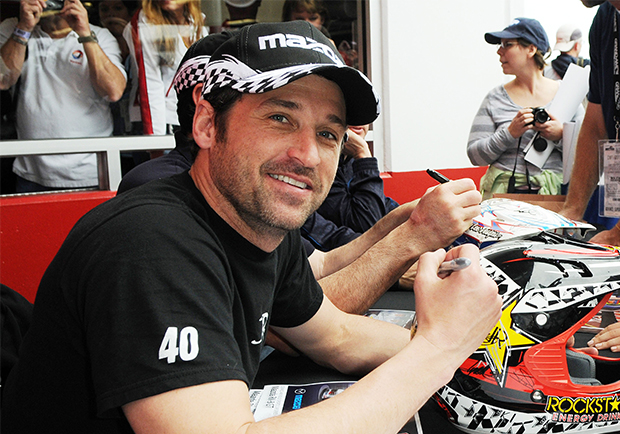 Through the years, many corporations have accused competitors of unfair practices. But you don't hear this one every day. Starbucks is accusing Grey's Anatomy star Patrick Dempsey of unfairly charming auctioneers to win the bid for Seattle chain Tully's Coffee. 
Now the coffee giant and others are trying to push the court to reject McDreamy's bid, which was lower than their $10.5 million offer. 
Lawyers for the Denver private equity firm that put in the very first bid accused Dempsey's company of creating a spectacle that "may have impeded financing for qualified bidders and creates the appearance that its bid was favored."
And the 47-year-old actor certainly did create a spectacle. Dempsey, who's been credited with "rescuing" the financially struggling chain, had television crews and reporters whipped into a frenzy. But is that so wrong? 
The actor's well-known Charm Superpowers have carried Grey's Anatomy to ratings success for years (some say for too many years, but that's another story) and his involvement could bring some much-needed attention to the struggling chain. 
And his motives for buying Tully's seem genuine. He told ABC's KOMO-TV in Seattle that he wanted to save the jobs of people living in a city close to his heart. "People are passionate about this brand and about what's going on with the jobs in this city," he said. "To keep all those jobs in the company intact, that was a big turning point when it was decided that if you break it up, it's not something that's acceptable."
The actor continued, "I think some of the players involved in this deal want to take those jobs away, and you're looking at an economy that's rough to get jobs. I went by one of the stores yesterday and the employees are deeply concerned. That's one thing we care deeply about." 
Well said, McDreamy. Plus, could Starbucks win Meredith Grey's heart and perform brain surgery? Highly unlikely. 
[Photo: Wenn]
More:
Patrick Dempsey Rescues Seattle Coffee Chain… By Buying It
Did Patrick Dempsey Just Spoil McSteamy's 'Grey's Anatomy' Exit? — PICS
Patrick Dempsey Death Hoax: Other Celebs Still Alive & Kicking

25 Risqué Miley Cyrus Stage Outfits (Celebuzz) 

Guess the Celebrity Bikini Body! (Celebuzz)