State of the Union By the Numbers: How Many Standing Os Were There?
President Obama made so many groundbreaking statements about climate change, gun control, and minimum wage during his first State of the Union of his second term as commander-in-chief, it's no surprise that the House of Representatives responded with a rousing standing ovation. And then another rousing standing ovation. And then another. And another. In fact, it was hard to keep track of what we saw more during the annual address: A House on their feet or Joe Biden's new transitions lenses. (The vice president had suffered a scratched cornea prior to Obama's State of the Union.)
RELATED: Is It Sexist For Us To Worship Michelle Obama's Look?
That's why we're here to help! Hollywood.com slapped on their own transitions lenses during the evening to ensure our sharp eyes would catch every important detail of the night. So how many standing ovations were there? How many times did we spot Al Franken? And how many calories did an average State of the Union attendee burn? See this vital information and more below!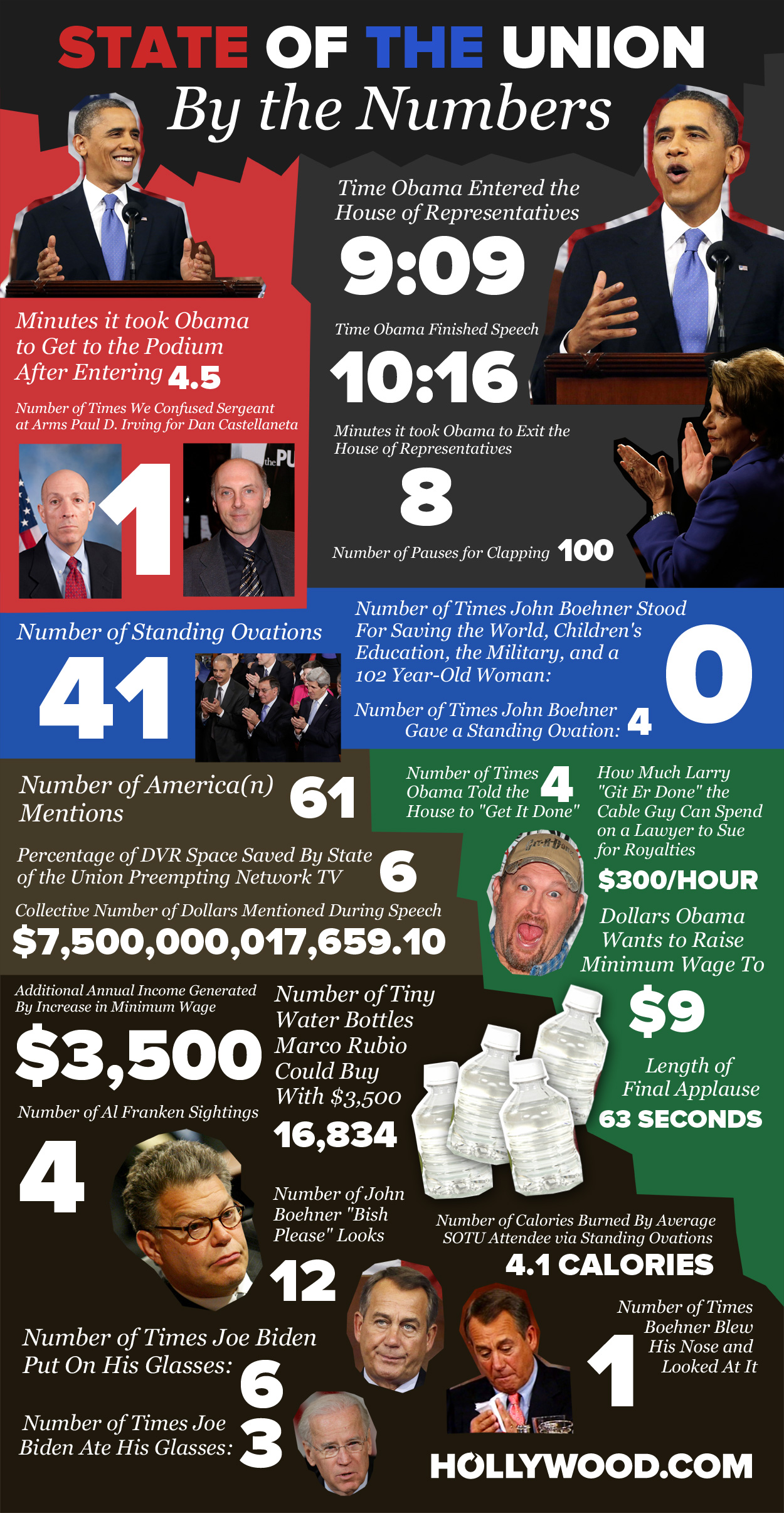 RELATED: 11 Politicians When They Were Young… and Hot
[Image Credit: Hollywood.com Illustration; AP Photo (6); WENN (3); iStockphoto]
---
From Our Partners:

Pregnant Kate Middleton Bikini Pics Spark Palace Anger (Celebuzz)

50 Steamiest Movie Kisses of All Time (Moviefone)