Know What's Awesome? Stephen Hawking Is Getting a Graphic Novel Biography, That's What!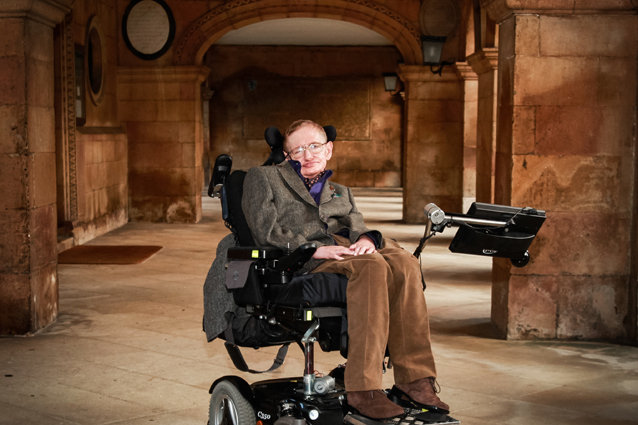 James Shaw/WENN
Somewhere along the way, science stopped being "for nerds" and started being "awesome." It might have been the sweep of technology over our culture that instituted the shift. It might have been hallinogenic drugs. But I'd like to think that we can thank Stephen Hawking for the rebranding of all things geeky. Revered as the smartest man in the world and one of the leading names in theoretical physics and cosmology, Hawking has reared his head in various facets of pop culture — voicing his likeness on Futurama, playing pranks with Jim Carrey and Conan O'Brien, and even inspiring a character on the mid-'90s children's cartoon Dexter's Laboratory. Now, Hawking will be paid due tribute in an honor truly befitting of the genius: The Hollywood Reporter reports that writer Jim Ottaviani and artist Leland Myrick are working on a biography about Hawking… in the form of a graphic novel.
Ottaviani and Myrick worked together previously on a bio-graphic novel about Richard Feynman, another theoretical physicist and Nobel Prize winner who died in 1988 after living a particularly adventurous, colorful life. It was the summer of 2012 when Hawking, who had read and enjoyed Feynman, spoke with the creative pair about exploring his story in the same medium. Ottaviani himself has a science background, having worked as a nuclear engineer and penned Two-Fisted Science: Stories About Scientists.
The new book is scheduled to bed published in 2016.