Stone Temple Pilots, Don't Fire Scott Weiland (Message from an Anti-Change Activist)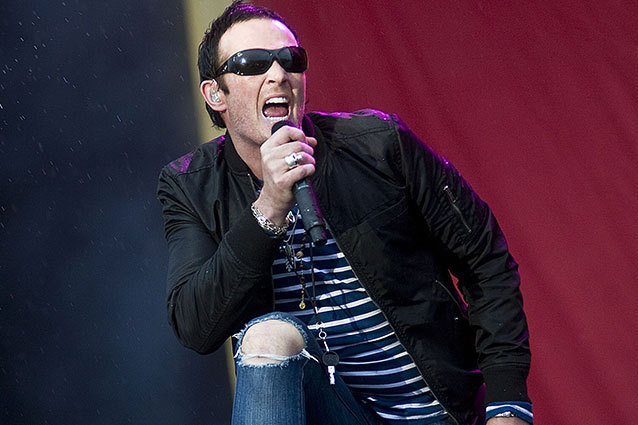 We can't help but sympathize with the dozens of nationwide Stone Temple Pilots fans up in arms about the dismissal of frontman Scott Weiland. On Wednesday, the world — and Weiland himself — found out that the band would be giving its central performer the boot via a STP press release that read (via NBC), "Stone Temple Pilots have announced they have officially terminated Scott Weiland." And thus, the '90s mainstays (in that they seem to have stayed, mentally, in the '90s) whose musical influence spread as far and wide as your brother-who-never-went-to-college's non-ironic tape deck are no longer the band we once "knew." Which is a travesty… in principle.
Maybe you're not especially riotous over the Weiland layoff, but you should be. As that timeless pearl of wisdom from a Counting Crows cover taught us, "You don't know what you got 'til it's gone." We may not have appreciate the Stoneys while they reigned lousy with Weiland wailings, but take heed: nothing is ever better when you change it.
RELATED: 10 Stars Who Quit Hollywood
The Stone-Temps won't be the first to suffer this fate. We have endured a number of second-wave incarnations of our favorite bands over the years, all to disasterous results.
We saw it when Mötley Crüe replaced original frontman Vince Neil with John Corabi…
First:
Then:
See how much worse that is?!
RELATED: Blake Lewis Scores Record Deal
And let us not forget when Journey replaced Steve Perry with Steve Augeri, thinking that no one would notice the change due to the fact that they were both Steves with last names that kind of rhymed…
First:
Then: 
Almost not worth karaoke-ing! And the egregious error in Van Halen's choice to swap out its center-stage position time and time again, from David Lee Roth to Sammy Hagar to Gary Cherone…
First:
Then:
Then:
Abysmal! That last one doesn't even sound like the same song! We, as a people, have let this nightmare clutch the music industry for too long. When an entity is originally conceived, we must take for gospel that it has been considered from every possible vantage point and determined to be the very best manifestation availed by the limits of reality. When a being is born into our world, we must pledge eternal devotion to it, and specifically, it as it stands at its dawn. And when the cruel winds of fate threaten to erode our purest of friends, we must rise up in opposition.
And this isn't just a call to arms of all the Temp-Pis out there, or even just music fans in general. No realm is safe from this pandemic. It has happened to TV shows…
First:
Then:
…in movies…
First:
Then:
RELATED: The Roots' Questlove Writing Memoir
…in cereal company mascotdom…
First:
Then:
…in American history…
First:
Then:
Eventually:
Now:
…and perhaps most tragically of all, the very phenomenon of Earthly life as we know it.
First: 
Then:
Point proven. Things should stay the way they are. It's up to you, StoTemPis. Unite. Stop change!
Follow Michael Arbeiter on Twitter @MichaelArbeiter.
---
From Our Partners:

Kate Upton Bares All In Body Paint (Celebuzz)


33 Child Stars: Where Are They Now? (Celebuzz)