Strippers, Snakeskin, and Side Boob: Miley Cyrus' Merry XXX-mas — PICS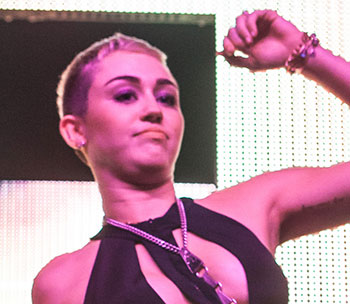 At 20 years old, Miley Cyrus now has two full years of adulthood under her belt. And, from the looks of things, she's psyched about it. On Saturday, Cyrus performed at her friend and collaborator DJ Borgore's Christmas Creampies concert at the Henry Ford Theater in Hollywood, Calif. sporting a shorter 'do, belly chain, and knee high python boots. This outfit was a wardrobe malfunction waiting to happen. But Cyrus, who shared the stage with a near-naked pole dancer, looked positively modest in comparison.
Strippers and side boob and snakeskin, oh my! After much pondering and chin stroking, we've decided that there is only one logical explanation for the aesthetics of this performance: Soon-to-be-married lady Cyrus was practicing for her bachelorette party.
We present to you, Miley's Steps to the Perfect Hen Party:
1. Find the perfect outfit. You know, something that just screams "I'm about to settle down!"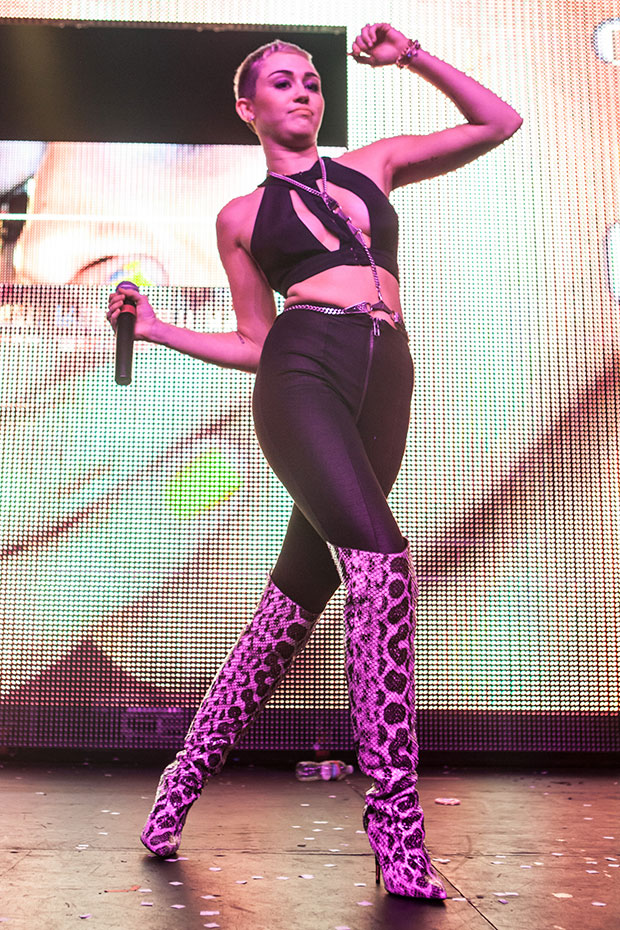 2. Enlist the help of some adult performers; they know all the best moves.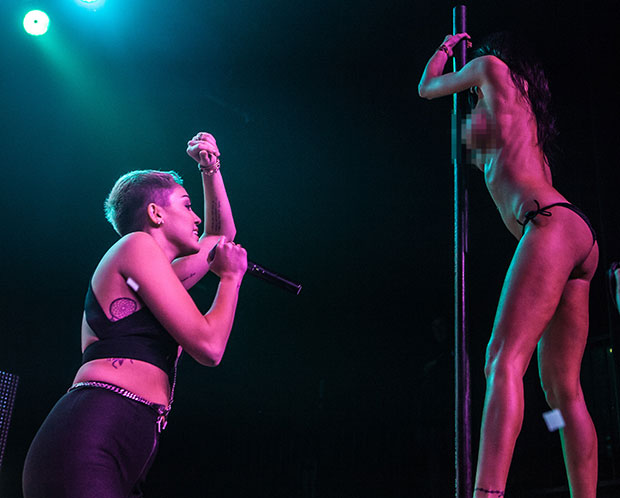 3. Grind up on some dude who's not your fiancé. It's your last chance!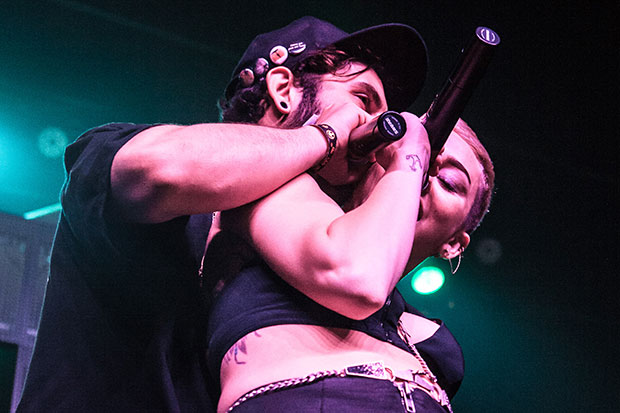 Hey y'all, she's just being Miley!
Follow Abbey Stone on Twitter @abbeystone
[Photo Credit: Chelsea Lauren/WireImage (3)]
More:
Taylor Swift and Miley Cyrus Both Hire Porn Stars for Videos. Who's Next?
'Two and a Half Men': Miley Cyrus' Bizarre 22-Minute Monologue
Late Night Last Night: Miley Cyrus Gets Her Own BIG Honey Boo Boo — VIDEO

Fall Bikini Bodies: The Good, the Bad and the OMG

Kim Kardashians Best Bikini Moments (PHOTOS)