'Superman' & 'True Blood' Stars Are Expecting A Very Supernatural Baby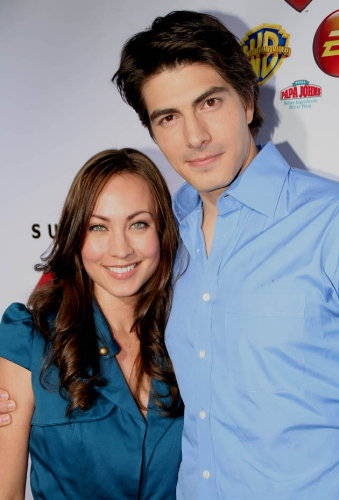 While we'll never see Superman himself father a child (the moral in almost every superhero movie ever: loved ones are liabilities), this news is the next best thing. Brandon Routh, who played the iconic hero in the 2006 movie Superman Returns, is expecting his first child with his wife, Parenthood star Courtney Ford.
The pair kept their news under wraps for a little while. Routh, 32, who is currently in production on the new TV series Partners, recently told People magazine, "Everyone on set keeps asking, 'Do you have kids?' And I've had to say, 'Well, not yet!' It's the truth. The baby hasn't been born yet!"
Ford, 33, hid the news from her Parenthood co-stars as well. "It started getting difficult to hide what was happening," she said. "Flu and food poisoning excuses only work for so long, and by the last episode I could no longer button my pants! I just tried to joke that I had a big lunch."
Between Routh, whose resume includes Superman Returns and Chuck, and Ford, who has True Blood and Dexter under her belt — you've got a superhero, a government agent, a vampire and a murderer. Let's hope the baby takes after his characters.
Source: People