Surprise! 'Avatar' Star Giovanni Ribisi & Supermodel Agyness Deyn Elope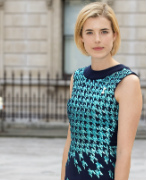 Kudos to Ted actor Giovanni Ribisi and supermodel Agyness Deyn for not only getting married in total secrecy but for dating without anyone knowing. 
"Agyness Deyn and Giovanni Ribisi quietly married in Los Angeles over the weekend," a rep for Ribisi, 37, told E! News. 
Deyn has appeared in ads for Burberry, Armani, and Vivienne Westwood and graced many a fashion magazine cover. In 2010, she made the popular transition from modeling to acting, playing Aphrodite in 
Clash of the Titans
. 
Here's to a very secret honeymoon!