Surprise! Blake Lively Loves Really Unattractive Shoes — PICS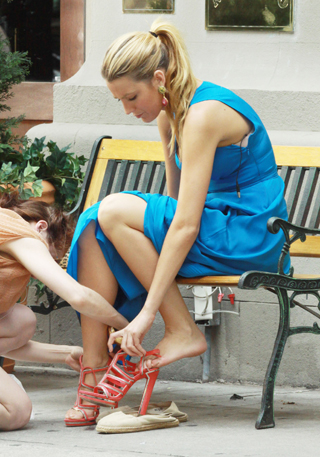 Blake Lively has the most enviable, most expensive shoe wardrobe on TV (and frankly, in real life, too). The 24-year-old teeters on 5-inch Prada heels, Brian Atwood platform pumps and every kind of Louboutin imaginable. 
In fact, she even got the whole Louboutin spring collection sent to her house last year. 
But we've uncovered the Gossip Girl star's little behind-the-scenes secret: her feet are killing her. 
All of that high-heel wearing has turned her into a closet flip flops and flats fan. 
Of course, Serena van der Woodsen (and the show's costume designer Eric Daman) cannot live without sky-high heels. 
So, for now, poor Blake will have to make due with the good old-fashioned shoe swap.
See her commuter-lady switcheroo in action on the set:
From strappy Dior to earthy Toms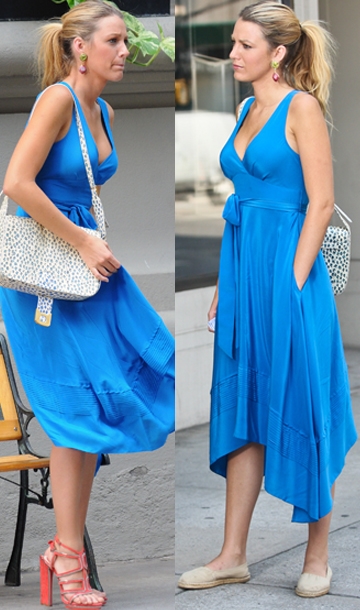 From spiked Brian Atwood pumps to flip flops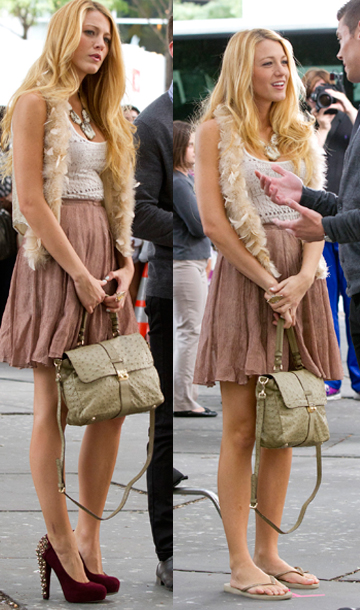 From pretty Pradas to plain thongs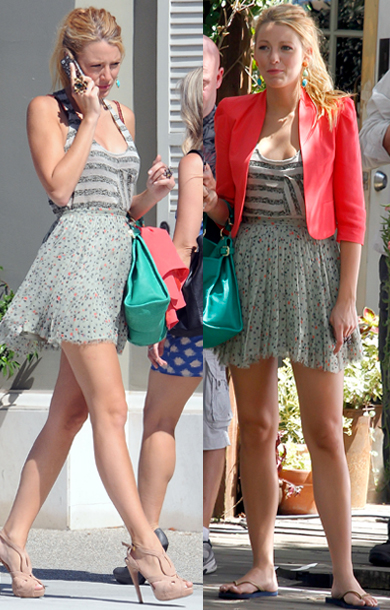 From sky-high boots to Uggs!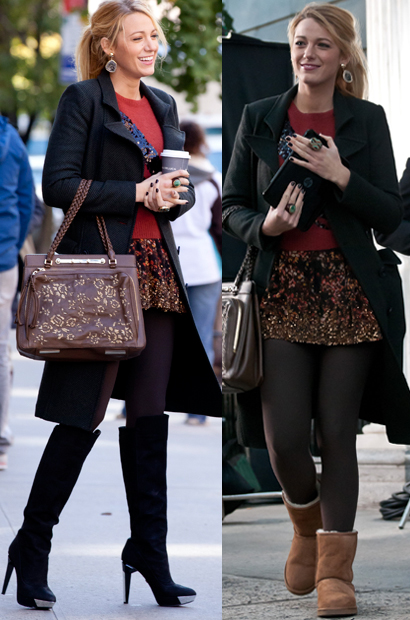 Follow Michelle on Twitter @HWMichelleLee
[Photos: Wenn]
More:
Gossip Girl to end after upcoming sixth series
Blake Lively: 'Gossip Girl isn't my best work'