EXCLUSIVE: Taylor Hicks on Vegas, 'Law & Order: SVU' and More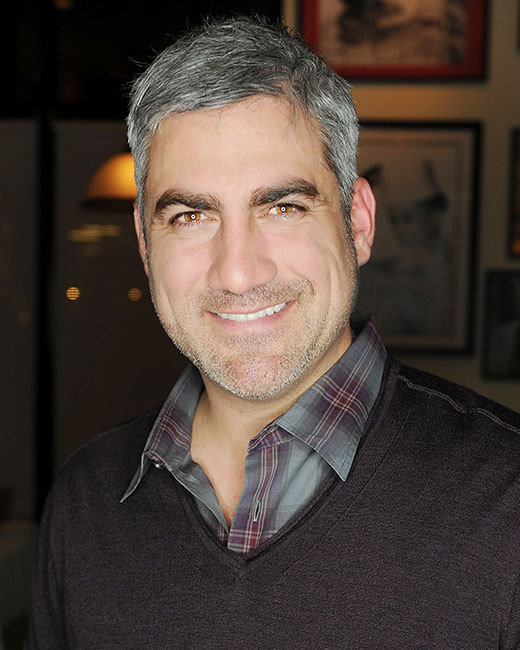 Denise Truscello
He can sing, cook and now he shows us that he can act. One of our favorite Idols chats with us about winning American Idol, having his own Vegas show and his upcoming role on Law & Order: SVU.
You're the first 'American Idol' winner to score a Vegas residency. We hear it's a great show. 
I really love performing in Vegas. It's pretty awesome to have your own show room and to be a part of such a historic landscape of entertainers that have had residencies here.

What is your favorite act in Las Vegas…other than yours?
There's so many wonderful talented entertainers. I love all the Cirque Shows. It's like asking me what my favorite song is. It's a really hard question. It depends on your mood.
Can you tell us a little about your role on Law & Order: SVU?
I've been working with an acting coach for about a year now. I have been auditioning for scripted TV. What's great about this role is that I get to play myself, and I love the show. It's one of my favorites on TV.
Would you have any desire to judge American Idol?
I know the idea has been kicked around a lot. I would love to take on that role because I know a lot about it, and I would love to help up-and-coming artists get to really successful points in their careers, which is what I think American Idol does.
How was working with Clay Aiken and Ashanti?
Those two were wonderful to work with. Ashanti is as sweet as she can be, and we just had a ball on set. It was a wonderful experience, and I hope I get to see and work with them again.
We hear you're working on a country album.
I definitely think it will be country, soulful music. Coming from the South and Alabama, you pick up on a lot of genres. Country music was definitely a big part of my life. I'm really blessed to be able to work in Nashville and live and work in Las Vegas and Birmingham – where I'm from – and to work with wonderful country artists and writers on this next record.
Who have you enjoyed performing with the most?
That's a tough one. I think adding blues harmonica to "Gin and Juice" with Snoop Dogg was probably one of the best moments I've had as an entertainer. Adding blues to rap was the most innovative thought we had. Definitely a fun moment.
Any dream future collaborator?
I'd love to work with Paul Simon. He's one of my favorite singer/songwriters. I just really love his music, and I've been playing it for a long time.  Hopefully our paths will cross.
Word is you're a great cook. You even own your own restaurant, Saw's Juke Joint in your native Birmingham, Alabama. What inspired you to get into the restaurant business?
Well, I used to perform in that location long before my American Idol days. I was always around restaurants and clubs. I was always a foodie. When you're from Alabama, you're born a foodie. I love the culinary arts, music and food. It's the perfect match. Saw's is a wonderful combination of those. Live music, jalapeno poppers stuffed with BBQ and sweet tea fried chicken. It's a soulful venue.
Do you ever play there?
I do. I sneak in and perform some nights. It's always fun to come back and surprise folks.
You have a couple recipes in the new Taste of Home cookbook, Recipes Across America. Where'd you learn to cook?
My grandmother and my great-grandmother were always in the kitchen. I love to cook. I love big pasta diners with friends and family. Spaghetti is one of my favorites to cook for everybody. I don't get to cook too much because I travel a lot, but when friends or family come over, we do pasta.
What will you do for Thanksgiving dinner?
I always like to take Thanksgiving to be with my family and friends. There's a lot of great cooking around, and there's always a festive atmosphere.
Lastly, I have to ask: How did it feel to win American Idol?
You know, it was one of those feelings that I will never forget for the rest of my life. As many years as I spent as a struggling musician, it all culminated in that moment…of catching my break. I am very grateful for that.
Catch Taylor on Law & Order: SVU on NBC Wednesday, November 6 at 9PM ET.