Taylor Swift and Miley Cyrus Both Hire Porn Stars for Videos. Who's Next?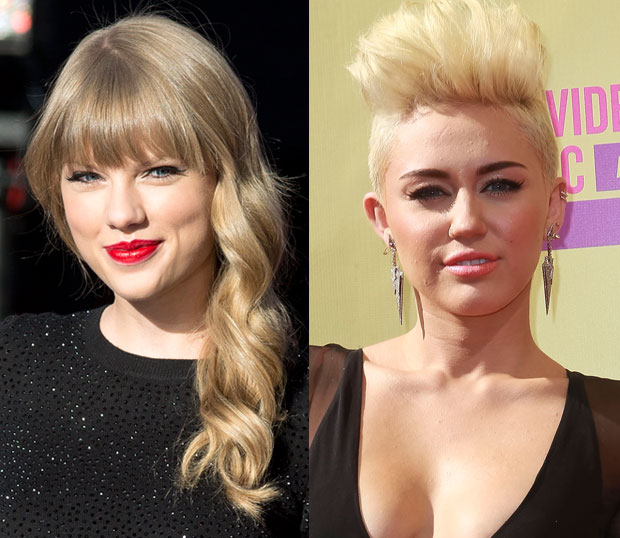 There's a rule that every budding reporter, blogger, and underemployed Starbucks barista (only working there to pay for an internship at a fashion magazine) learns on the first day of journalism school: two is a coincidence, three is a trend. Well, who is going to be the third young female singer to hire a porn star to be in their video? Because we're really dying for this to be a trend.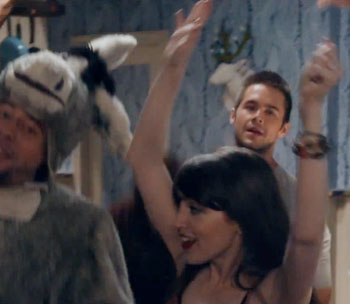 First there is Taylor Swift, the squeaky clean Kennedy clan stalker who trades on her goody two-shoes reputation and songs based on her torrid love affairs with famous men. But there's a star in her latest video who isn't going to fall in love with her no matter what happens. Yes, it's a gay star. A gay porn star. Gay blog Queerty noticed that Mike de Marko, who made his last video appearance getting spanked and humiliated on Kink.com, appears in the party scene in Swift's video for "We Are Never Ever Getting Back Together." He's in this picture and at the 2:30 mark on the right-hand side of the dancing mob wearing a grey T-shirt and getting sprayed with glitter. (That seems appropriate for a gay porn star but is also probably a lot harder to clean than what he got sprayed with in his last movie. Seriously, glitter gets into everything.)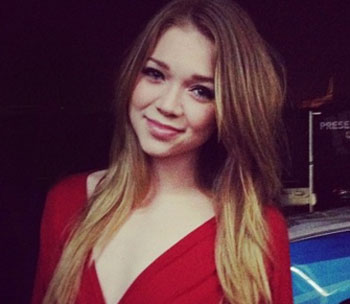 Not to be out done, and to prove how absolutely "adult" she is now, Miley Cyrus has hired porn star Jessie Andrews (winner of Best Actress at last year's Adult Video News Awards, the Oscars of the porn world) for her new video, according to TMZ. The video for "Decisions" (which sounds like the name of a cheap rehab facility) comes out later this week and also features a party scene with DJ Borgore, who brought Andrews, his girlfriend at the time, to the video shoot. It also features Miley's BF Liam Hemsworth dressed up like a unicorn, Miley wearing leather short shorts and jumping out of a cake, and a bunch of "club kids." Um, this sort of sounds exactly like a raunchy version of Swift's video (which also features guys in animal costumes, a party, and a porn star).
Anyway, we have two videos. Now who is going to be the third one to make it a trend? Can we expect Demi Lovato to get sex tips from Jenna Jameson? What about Selena Gomez dancing around with a bunch of Playboy bunnies? What about One Direction getting shirtless with an all-male gang-bang? That's probably the most likely. Watch for it soon! After all, porn connections are the hottest thing in music videos since "Friday" parodies.
Follow Brian Moylan on Twitter @BrianJMoylan
[Photo Credit: WENN (2); Big Machine; Facebook ]
More:
Pop Culture Debate: Who Is Taylor Swift's 'We Are Never Ever Getting Back Together" About?
Taylor Swift's Dream of Becoming American Royalty is Dead
'Two and a Half Men': Miley Cyrus' Bizarre 22-Minute Monologue

Heidi Klum Cancels Her Annual Halloween Party Due to Superstorm Sandy
(Celebuzz)