From Taylor Swift To Childish Gambino: 5 Tracks You Need To Hear This Week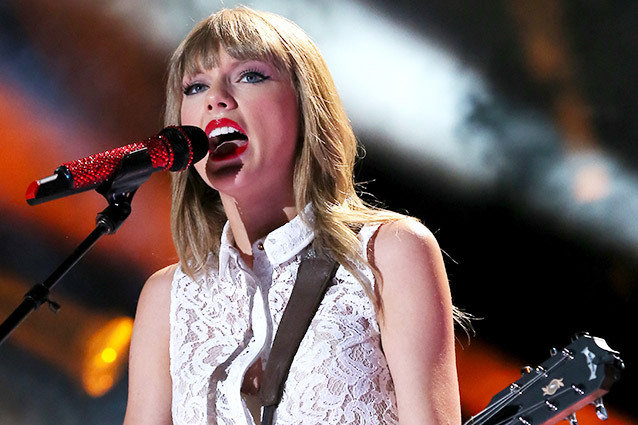 WENN.com
From an unlikely but inspired superstar collaboration to a tribute to a talent show winner, here's a look at five of the best new tracks to have been unveiled over the past seven days.
Taylor Swift – "Sweeter Than Fiction"
America's sweetheart confesses her unlikely admiration for Britain's Got Talent's winner Paul Potts on a peppy '80s-tinged slice of bubblegum pop co-written with fun.'s Jack Antanoff specifically for the opera sensation's equally unlikely big-screen biopic.


Lady Gaga feat. R. Kelly – "Do What U Want"
Just when the whole ARTPOP campaign appeared to be on the verge of disaster, Gaga pulls this instantly addictive synth-led R&B riposte to the press out of the bag to prove that when she's on form, there are few better superstars out there.
Chromeo – "Sexy Socialite"
An utterly ridiculous but highly enjoyable Prince-esque jam, the second single from their fourth album White Women only re-affirms Chromeo's status as electro-funk's most endearing goofballs.
Dido – "NYC"
The hits may have dried up but as with last year's return-to-form, Girl Who Got Away, Dido once again shows she's far from a spent force with a shimmering electro number worthy of sitting alongside the likes of "Here With Me" and "White Flag" on her forthcoming Greatest Hits.
Childish Gambino – "3005"

Suggesting anything Drake can do, Childish Gambino can do just as well, the Community star does his best Drizzy impression on an engaging blend of futuristic synths, sparse funk beats and introspective but still typically witty lyrics.