Home
Celebrities
Taylor Swift's Inspiration For '22' Apparently Came From Diet Coke — VIDEO
Taylor Swift's Inspiration For '22' Apparently Came From Diet Coke — VIDEO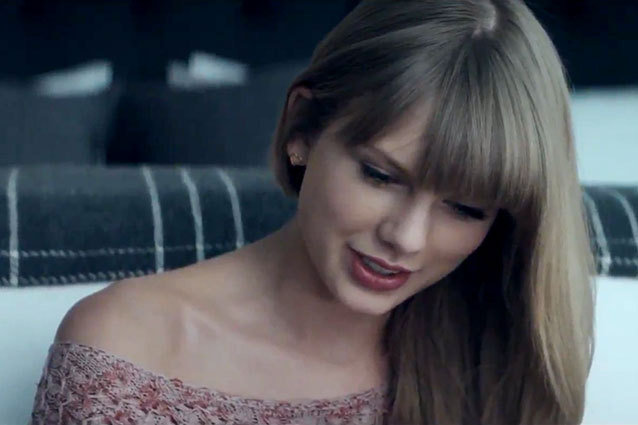 Sorry, TAB, you didn't help Taylor Swift come up with the tabs for "22." Crush didn't inspire any lyrics about her crush and Pepsi-iiiiiii are never, ever, ever getting back together. Sorry guys, but it seems Diet Coke, with its appealing red lettering (how convenient, given the title of her current hit album), has wooed young Taylor. 
The singer appears in a new ad for Diet Coke, so I guess you could call her a real… soda star, too. (I refuse to call it pop, you weirdos). The beverage apparently inspired Swift to write such poetic lyrics as "It feels like a perfect night to dress up like hipsters/Make fun of our exes/I don't know about you/But I'm feeling 22." Those same poetic lyrics that, apparently, make you sing along in your car, at work, and during karaoke.
Now, the ad probably won't make you change your mind about Swift (if you love her, you'll continue to love her and if you don't, well you certainly won't now) but if the delicious, fizzy drink is why Swift and her songs are happening, it might just change your mind about Diet Coke.
Watch the clip — which ends with a bubbly Swift heading on stage to perform and the tag line "stay extraordinary" — here: 
More: 
'32': A Taylor Swift Parody for Grown-Ups
Memo to Taylor Swift: You're a Feminist
'New Girl' Bringing Taylor Swift On For Their Finale is a Viewer-Grabbing Backslide 

---
From Our Partners:


Eva Longoria Bikinis on Spring Break (Celebuzz)


33 Child Stars: Where Are They Now? (Celebuzz)