Taylor Swift's Ex Taylor Lautner Hangs With Patrick Schwarzenegger — PIC
Taylor Lautner has picked up an unfortunate habit from his Twilight Saga character, Jacob Black. And it's not a cool habit, like turning into a wolf, or maintaining a 108 degree body temperature. It's is interesting involvement in love triangles.
Anyone who's anyone knows that Lautner endured a highly publicized relationship with singer Taylor Swift back in 2009. Presently, the Breaking Dawn Part 2 star's ex-girlfriend is rumored to be romantically involved with Patrick Schwarzenegger (son of Arnold Schwarzenegger and Maria Shriver). And here's where it all ties together: Lautner and Schwarzenegger are starring together in the Adam Sandler comedy Grown Ups 2, and were seen hanging out together onset in Hyannis Port, Mass., Friday.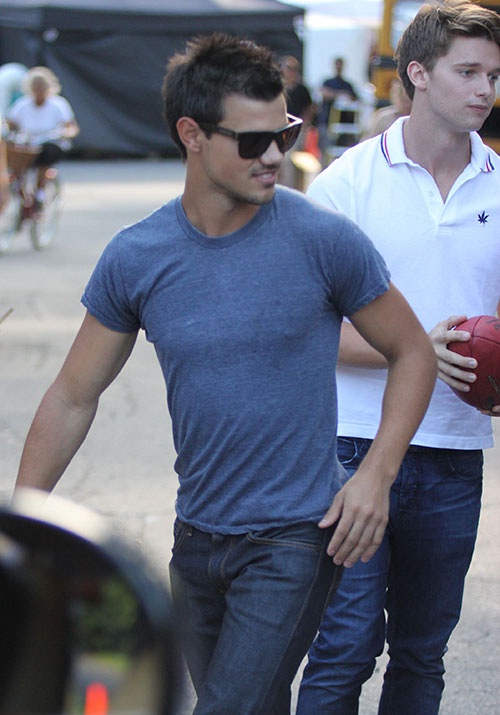 Sure, things look civil. But one can only fathom what kind of hostility is brimming beneath the surface. Is Lautner just plotting his attack? Is Schwarzenegger working to marshal some intel about his new lady friend? Will there be a Lifetime movie chronicling the eventual epic battle between the duo? Only time will tell.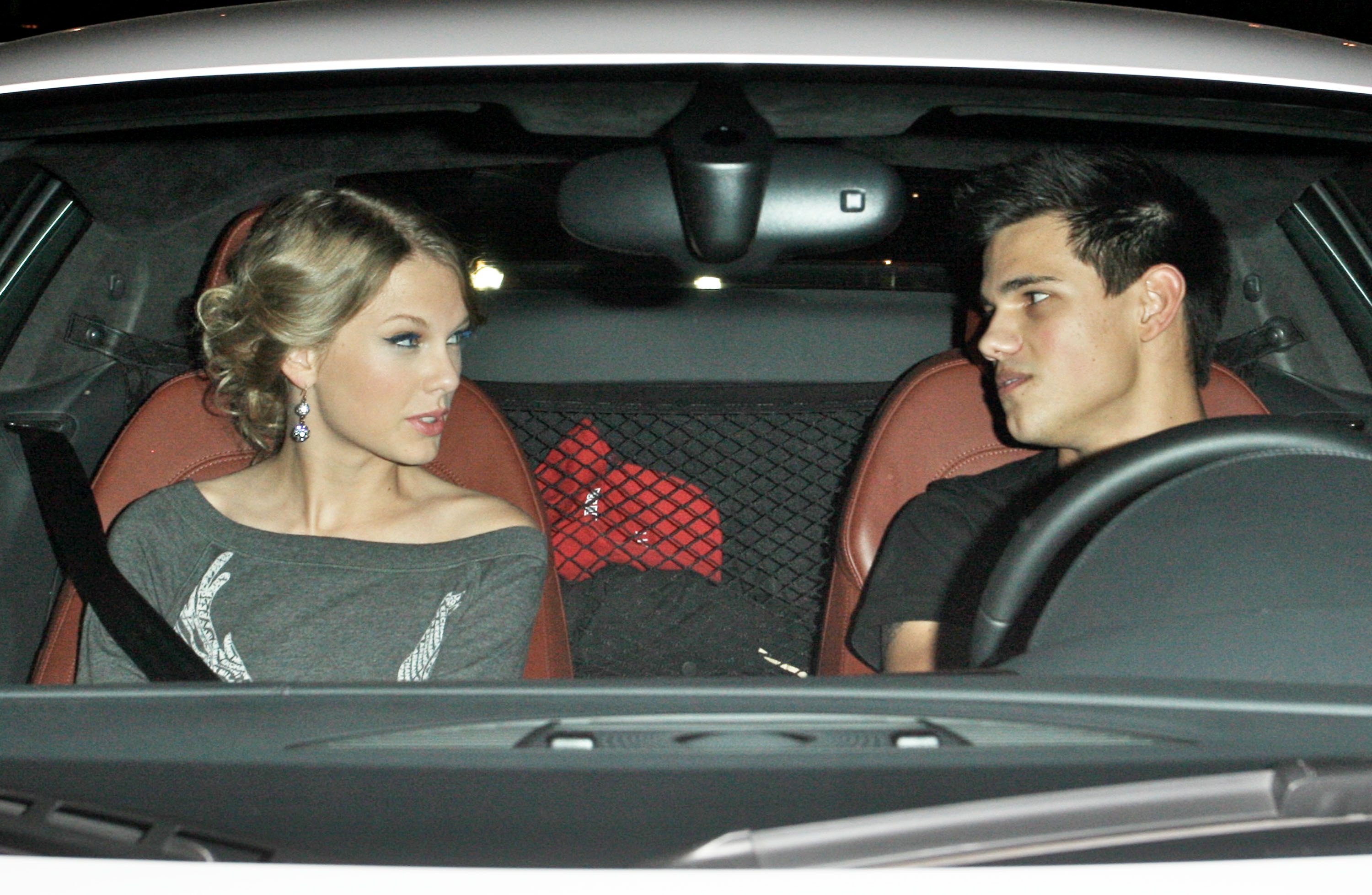 [Photo Credits: BAUER-GRIFFIN.COM, Michael Wright/WENN.com]
More:
Patrick Schwarzenegger Wants Taylor Swift's Pal, Miley Cyrus
Move Over Renesmee Cullen: It's a 'Twilight' Baby Boom
It's a Girl! Kourtney Kardashian 'Overjoyed' About Baby Penelope