Calm Down, Taylor Swift Didn't Respond To Your Letter Because She Never Read It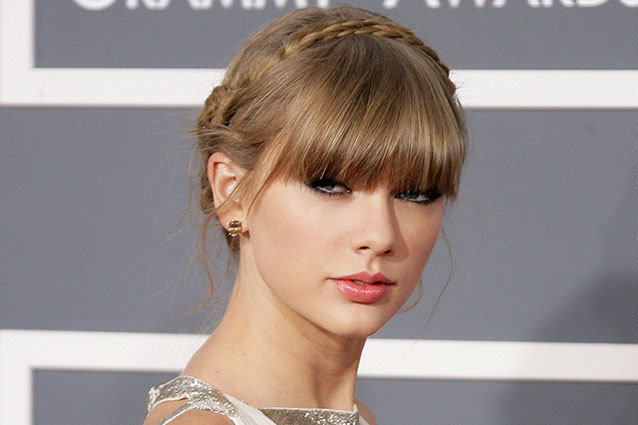 Simmer down, sparky. Before this gets too out of hand, this is a tale of lost mail as far as we can tell, but the fact of the matter is that hundreds of unopened letters addressed to Taylor Swift were found in a dumpster outside a local Nashville school this week, according WKRN in Nashville. So yes, if your letter was in that batch, Swifty didn't read it. 
RELATED: Taylor Swift or a Passage from 'The Bell Jar'?
Hold up, though. It may not be her fault. The address on all the letters was for a nearby P.O. box checked often by a member of Swift's team, but this time, a sizable pile of letters wound up wasting away in a garbage dump. Before we all jump to blame Swift, pop culture's favorite punching bag, we must note that there are least a dozen people between her and those letters and it could have been any one of their mistakes. Of course, it could also be that Swift didn't want to read them, but we're just naming theories here, folks. Calm. Down.
A spokesperson for Swift tells WKRN that it was probably just a simple mix-up. "The only explanation for any letters being unopened would be that a small batch of mail that was supposed to be delivered to Taylor was accidentally put with letters headed for the recycling center. We sincerely appreciate Channel 2 bringing this to our attention, and we plan to immediately pick up the mail," says Paula Erikson in response to the Nashville station.
RELATED: Tina Fey to Taylor Swift: 'It Was a Joke'
The letters are now on their way to Swift so that they may be handled properly, but I can tell there are many of you with furrowed brow out there. You've been conditioned by the Internet and you don't believe Swift is innocent in all this. The discarded fan letters decorated with glitter and hearts works too well for your cold-hearted narrative of Taylor Swift, the 1950s housewife and break-up artist whose mowed down so many heartthrobs she's had to seek out new horizons by entering into a relationship with her true love: Diet Coke. 
To that, I offer this: Enjoy trying to boycott her ridiculously infectious songs, especially "Trouble." I give you five hours before you find yourself rocking back and forth in front of your computer and listening to the "Trouble (Goat Remix)." (It's the only acceptable remix that won't earn her any revenue. You're welcome.)
Follow Kelsea on Twitter @KelseaStahler
[Photo Credit: Adriana M. Barraza/WENN]
---
You Might Also Like:


Topanga's Revealing Lingerie Shoot: Hello '90s!


Stars Who Have Lost Roles For Being Too Hot (Celebuzz)