Taylor Swift Steals The Spotlight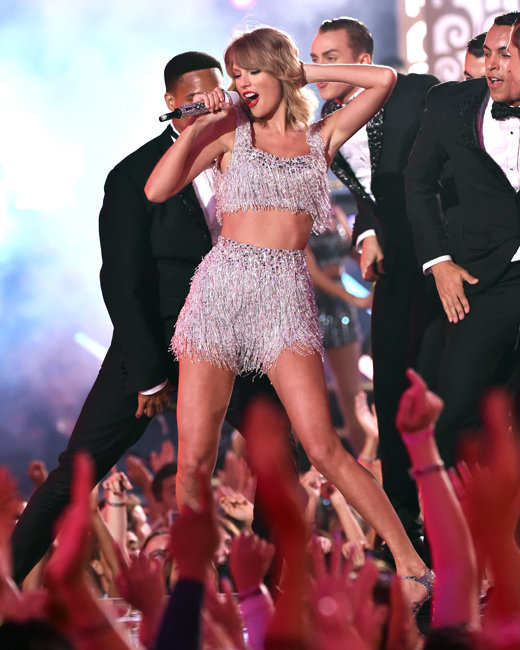 Getty Images/Kevin Winter
Singer Taylor Swift hit the stage at the MTV Video Music Awards on August 24th and the only word to describe it: Flawless. She performed her new song "Shake It Off" for the first time from her upcoming album "1989" and it was one of our favorite highlights of the entire night.
It was not only insanely entertaining, but she also added some humor and kept the audience wanting more. Supported by a massive amount of talented male dancers, she showed off her dance moves and belted it out to all the "haters" that influenced this song. Even her metallic outfit was on point. Everyone knows that shimmying and fringe go together like us and fangirling. It's just so natural. And we can't forget about her matching "1989" microphone: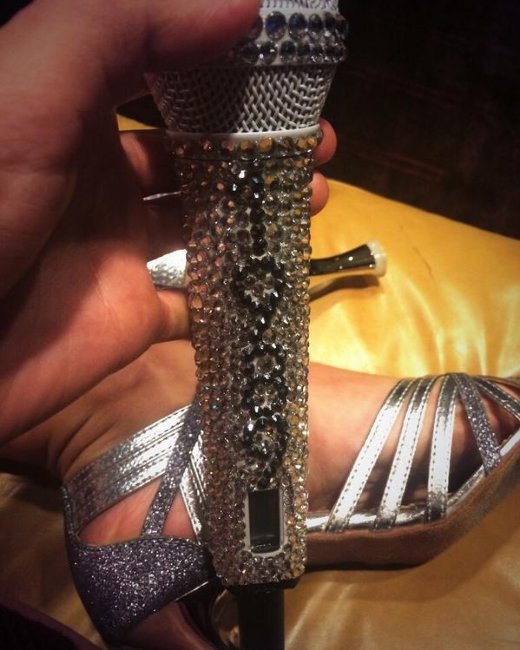 twitter/taylorswift13
This is hands down our favorite performance of hers and we can literally watch it all day. Our only complaint is that it wasn't long enough! Taylor has grown into an amazing performer and we love being able to watch her grow with each VMA performance that she does. We've been a fan of this girl ever since the "Teardrops On My Guitar" era and are so happy that she is finally getting all the appreciation and recognition that she deserves. Taylor works her butt off and we can't wait to see what she has in store for this upcoming year. Make sure you preorder her album here!
What did you think of her performance? Was it your favorite of the night? Tweet us your thoughts!
Follow @hollywood_com
Follow @cyndicappello