Teen Choice Awards Fashion: Demi Lovato vs. Bumblebee Transformer
When stars step out on the red carpet, they're hoping to turn heads, but some of the looks that young Hollywood premiered at Sunday's 2012 Teen Choice Awards had us scratching our heads. And five styles looked just a tad familiar, so we wracked our brains to figure out where we had seen the looks before. 
Scroll below to see Hollywood.com's battle of WHO WORE IT BETTER:
Carly Rae Jepson vs. Miley Cyrus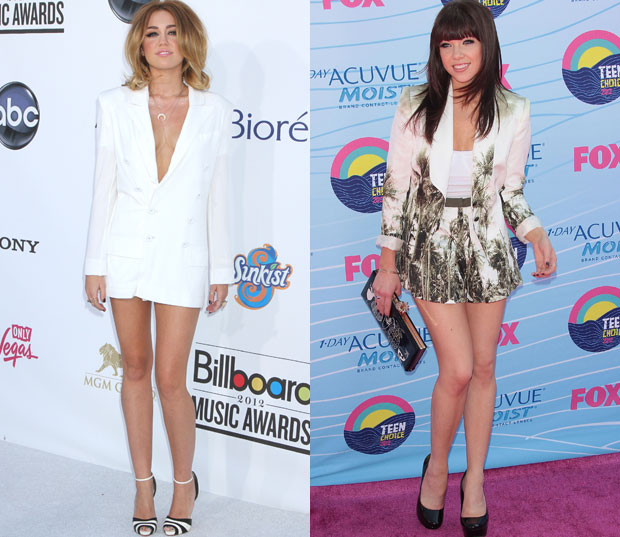 Newcomer Carly Rae Jepsen sported a white suit to the Teen Choice Awards, much like the one Cyrus donned at the 2012 Billboard Music Awards. Cyrus' failure to wear a shirt — or bra — under her suit jacket got a fair amount of finger wags and head shakes, but Jepsen remembered her cami like a good girl. Jepsen may have played it safe for the kid-friendly show, but we're digging Cyrus' look more. 
Demi Lovato vs. Bumblebee, The Transformer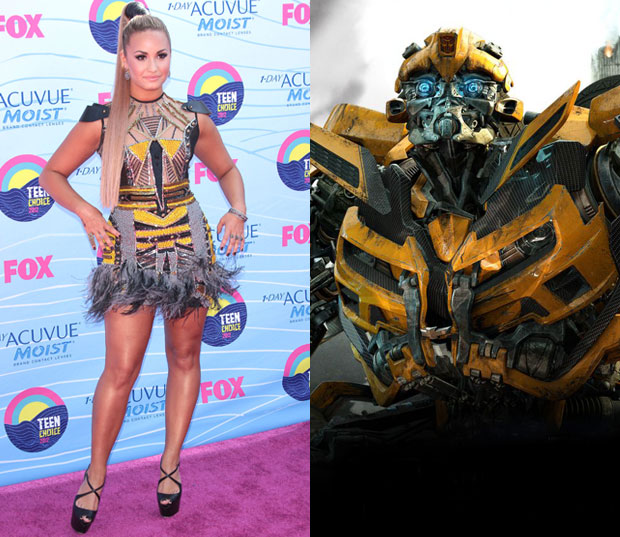 The color palette, geometric print, and angular construction (those shoulder pads!) of Lovato's dress had us instantly thinking Transformer. Is Lovato campaigning for a role in Michael Bay's next big flick, or was she just trying to generate some buzz? (Har.) No one wears yellow and black quite like Bumblebee, so he/it wins this round. 
Selena Gomez vs. a Pink Lipstick Tube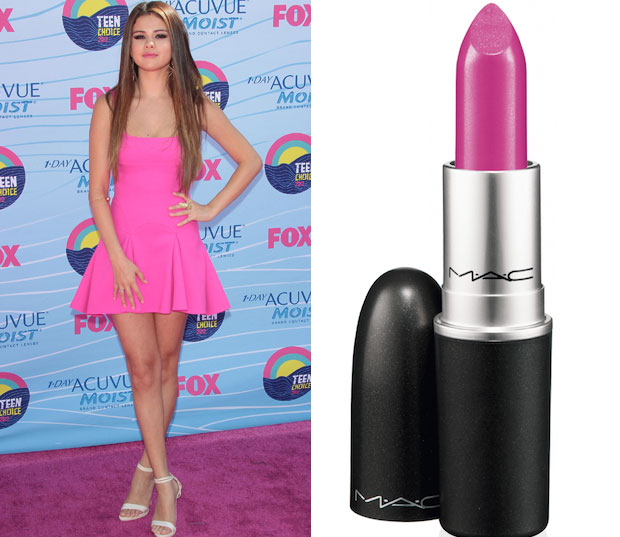 Pucker up! Gomez's body-hugging magenta frock was a dead-ringer for our favorite shade of lipstick. Did it have her looking totally kissable? As much as we love lipstick, Gomez is the scene-stealer here (and we in no way shape or form are giving her the pity vote since it was her 20th birthday). 
Justin Bieber Vs. GI Joe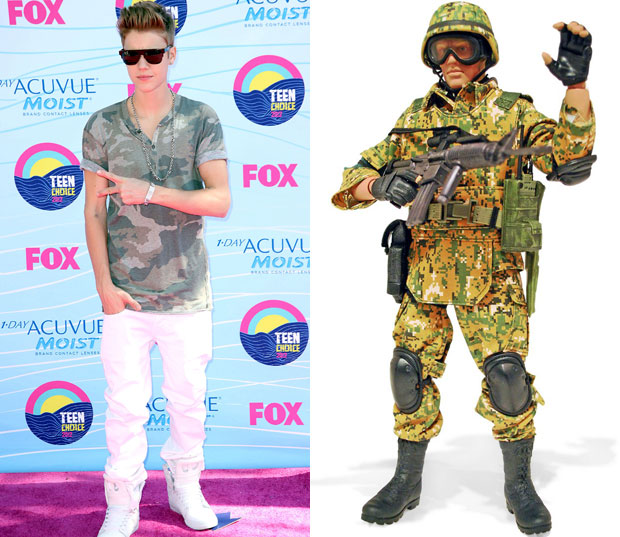 We have a bit of advice for Bieber: When you already look like a plastic doll, it's not a good call to raid a real one's wardrobe. Also, this is an Award show, wear something nice. Joe gets our vote here. 
Taylor Swift vs. Taylor Circa 2011 vs. Marilyn Monroe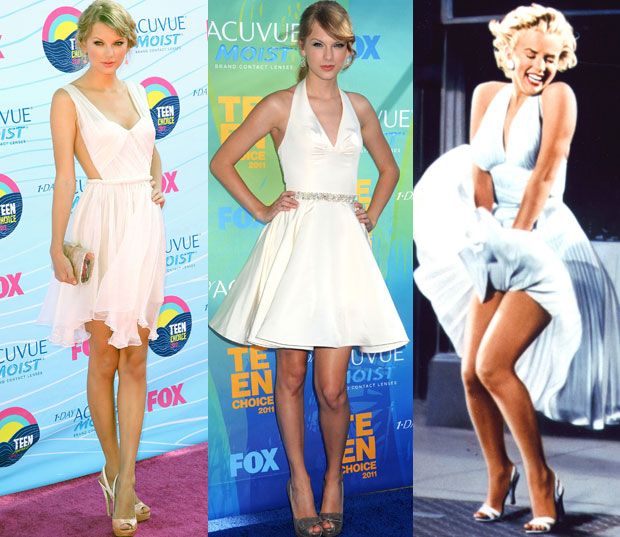 Swift's look was a bit… derivative. While the gauzy white party dress sure was pretty (and may be our favorite of the three), she wore almost the exact same thing at the very. same. event. last year, right down to the peep toe heels. Oh yeah, and Ms. Monroe wore it, too. 
[Photo Credit: WENN.com]