'Teen Mom' Star Amber Portwood Is Going to Prison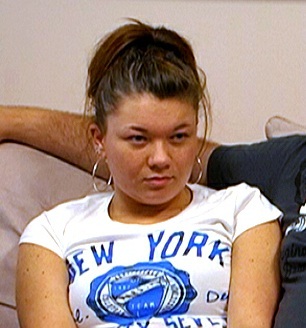 Following her arrest on May 24, Teen Mom star Amber Portwood has been sentenced to at least two years in prison. Portwood was arrested for violating her drug court probation when she failed a urine test and attempted to lie about the results.
CNN reports that Portwood was given a five-year sentence — but, she is expected to spend approximately two to two-and-a-half years in a Madison County, Ind. prison, with the probability of spending the second half of her sentence on parole.
Portwood was originally sentenced to drug court probation when she plead guilty to felony drug charges in February. Fans of MTV's Teen Mom are likely quite familiar with the star's past legal troubles, which include her November 2010 arrest for domestic violence (as depicted on the program itself) against her boyfriend, Gary Shirley.
Hollywood.com has reached out to Portwood's attorney for comment, but has not heard back.
The final season of the original Teen Mom begins on June 12.
[Image Credit: MTV]
[Reporting by Lindsey DiMattina]
More: