The Boston Marathon Jogs Our Memory of Favorite Celebrity Runners
Running. It's never really been the most exciting way to exercise given all the actual effort one has to put forward to get from Point A to Point B, yet thousands upon thousands of people pound the pavement year 'round, running either for exercise or in the name of admirable causes. Even celebrities like to get in on the action. The 2012 Boston Marathon, which took place on April 16, brought forth some recognizable participants, including Super Bowl winner Tedy Bruschi, former soccer star Kristine Lilly, and Bachelorette winner Ryan Sutter. This got us thinking about some of our favorite celebrity runners throughout the course of entertainment history. Thanks to these star's memorable displays of athleticism, we're able to fully appreciate exercise at its finest (or less than finest).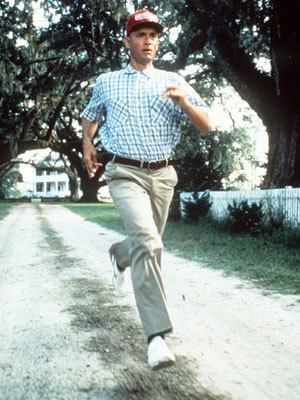 It's be a huge oversight to talk about historic running moments and not mention the most memorable runner of them all: Forrest Gump. Hanks put that character through his paces and made him one of the most lovable characters of all time. Who knew that a simple phrase like "Run Forrest, Run!" could become so recognized in our society?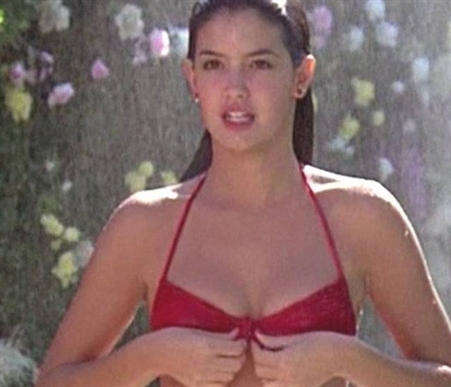 There are times when all of us want to run around Central Park like a crazed-carefree lunatic, but Kudrow took the idea and literally ran with it. Whether she's "running to the swings or running from Satan" that scene is enough to make you smile each and every time you watch it. Working out never looked like so much fun.
"We're going streaking!" Some people might think that running naked down the street next to your wife's van full of her friends would be a real low point in anyone's life, but in actuality it gave Ferrell a great boost of fame. Just try watching this excessively hairy man without cracking a smile (pun intended). It's simply impossible.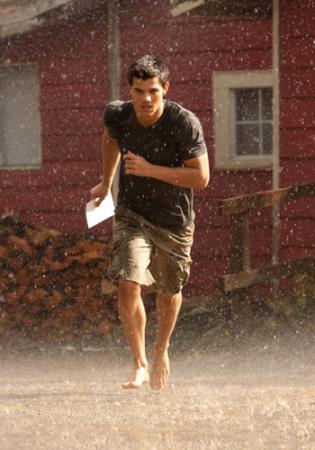 Whether he's shirtless or just running in the rain, Lautner manages to make almost any activity look like a beautiful work of art. It doesn't matter if you're a Twilight fan or not, this is one good looking specimen of a man (or wolf). Who wouldn't want to see something like that running toward them?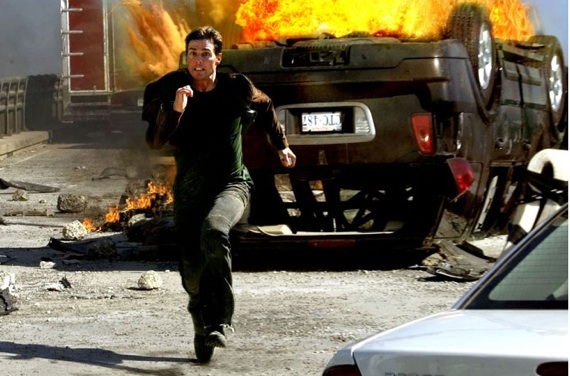 Has anyone had more running scenes than Mr. Cruise? It doesn't matter if he's running from an alien attack or running to catch the bad guy, Cruise always sets a pace for non-stop action. This guy isn't in incredible shape by accident — running seems to be his mission (that is, if he chooses to accept it).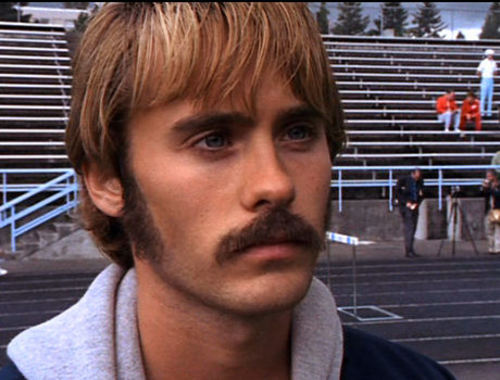 When it comes to honoring the journey of a real life runner Steve Prefontaine, Leto pulled it off with flying colors. It's a story about passion, courage, and dedication, allowing the world to run in the footsteps of a truly talented athlete.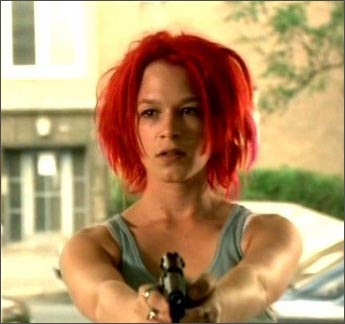 If you want to talk about high-speed chase scenes where literally every second counts, then Lola's your girl. Everything she does or doesn't do revolves around her three different runs, and thus creates three very different outcomes. It's like they say: every action has an equal and opposite reaction. (My sixth grade science teacher would be so proud).
If you want to look at some seriously skilled runners then this pretty much says it all:
Follow Kelly on Twitter @KellyBean0415
More:
Happy Tax Day! Here's What You Owe Us, Celebrities