The Civil Wars Call Off Their Tour Because of 'Internal Discord'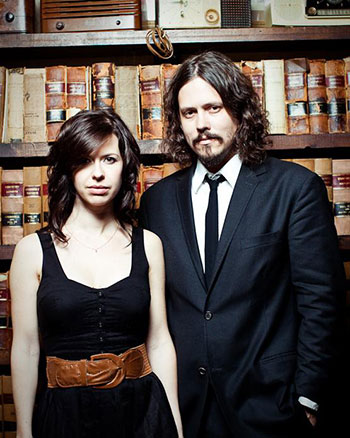 Are The Civil Wars heading for a musical divorce?
The Grammy-Award winning folk-pop duo, Joy Williams and John Paul White, have abruptly decided to cancel their upcoming tour dates. And in a statement, the pair use terms that people would use in a divorce to explain their decision.
The two posted this statement on Facebook Tuesday: "We sincerely apologize for the canceling of all of our tour dates. It is something we deeply regret. However, due to internal discord and irreconcilable differences of ambition we are unable to continue as a touring entity at this time. We thank each and every one of you for your amazing love & support." But it sounds like it's not the official end of the duo as they added, "Our sincere hope is to have new music for you in 2013."
This isn't the first time that the pair have faced trouble in paradise. Earlier this year, the two canceled part of their European tour as well.
While Williams and White are both married to other people, in terms of their music, they seem to describe their musical partnership in the same way of a romantic relationship. "I finally got up the nerve to ask her out, as it were," White told the Associated Press after they met each other. "In a musical way," he added.
Follow Lindsey on Twitter @LDiMat.
[Photo Credit: Sensibility Music]
More:
President Obama Wins Election: What Are the Stars Saying About Four More Years?
Barack Obama Wins the 2012 Election: Happy With the Results?
Melissa Joan Hart Chooses Romney: What, Like We Care?

Channing Tatum to Be Named Sexiest Man Alive by 'People' (REPORT)
(Celebuzz)